McDonald's and BMO take the top: Media Monitors
BMO held the Toronto top spot while McDonald's jumped two spots in Montreal.
BMO Bank of Montreal was once again the top buyer of radio advertising in Toronto. For the week of July 2 to 8 it purchased 1,751 spots in Toronto, according to Media Monitors. This was twice as much as second-place finisher McDonald's, which came up two spots from #4.
Also in the top-five for the city was TD Insurance (up from #8), the Ford Dealer Association (up from #14) and MarineLand (up from #11).
The sole new entrant in the top-10 was Jeep Cherokee (#8).
As a category, banks, credit unions, mortgage brokers and financial services increased their collective buy from last week and remained the highest buying category for the week.
In Montreal, McDonald's jumped two spots to the top, taking over the spot from Just For Laughs, which fell to #2.
CTV slid one more spot to #3, while new entrant Club Piscine Super Fitness debuted at #4. Rounding out the top-five was Shopico, up from #39.
For categories, home furnishings took the top spot for Montreal, nearly doubling its buy from the previous week.
Toronto, by brand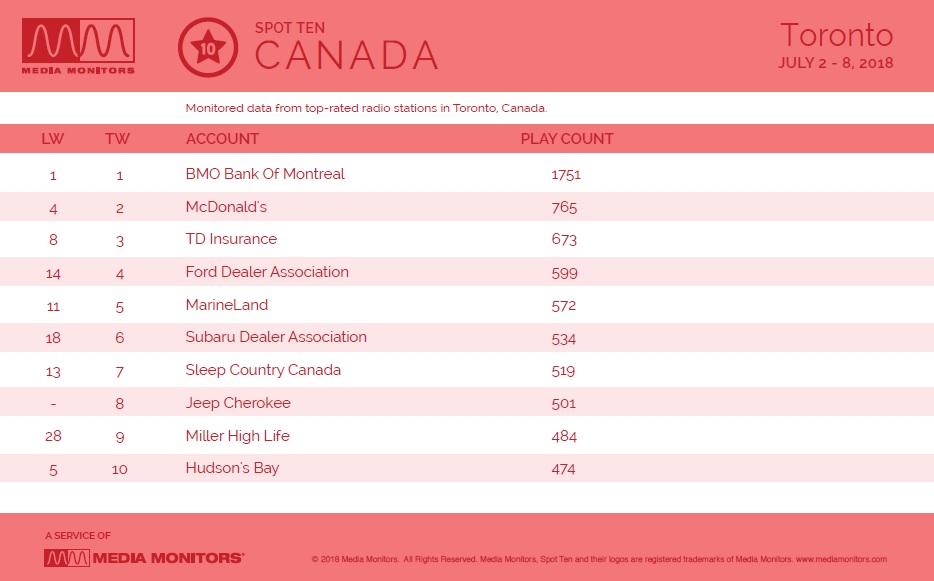 Toronto, by category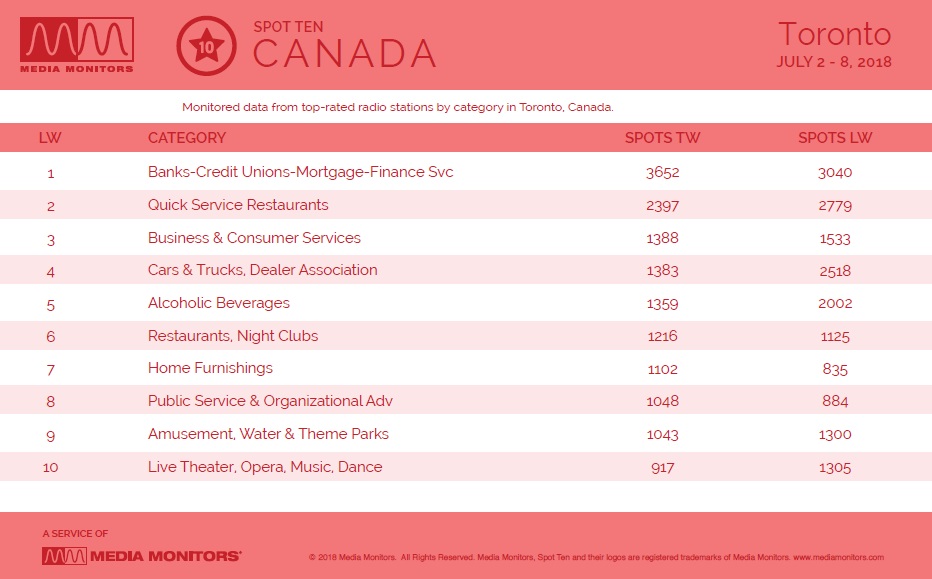 Montreal, by brand
Montreal, by category