Big Brother takes the lead: Numeris
The reality show knocked America's Got Talent out of the top spot.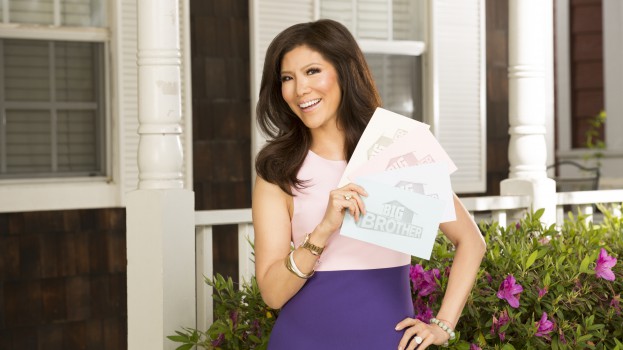 It took a strong debut from Global reality series Big Brother to finally knock America's Got Talent out of the lead for Canada's most-watched show.
According to the Numeris charts, Big Brother's episode on June 27 pulled in an average minute audience of 1.51 million viewers, making it the most-watched single-night program for the week of June 25 to July 1. That beat out AGT, which saw its audience fall slightly to 1.47 million. That was followed by CTV drama Code Black at 1.46 million viewers.
All three episodes of Big Brother made the top five: the Thursday broadcast took in 1.41 million viewers, coming in fourth, and the Saturday broadcast attracted 1.08 million viewers.
Despite its dominance on the national level, Big Brother didn't sweep every individual market; the only Anglophone markets it came out on top in were Toronto/Hamilton and Edmonton. In Calgary and Vancouver, America's Got Talent stayed on top, while scripted series Code Black took the top in Montreal and Big Brother failed to crack the top five.
In the French market, game show La poule aux oeufs d'or took the top spot once again, with its audience just shy of one million viewers.
Canada
1. Big Brother on Global Wednesday at 8 p.m.: 1.51 million viewers
2. America's Got Talent on City Tuesday at 8 p.m.: 1.41 million viewers
3. Code Black on CTV Wednesday at 10 p.m.: 1.46 million viewers
4. Big Brother on Global Thursday at 9 p.m.: 1.41 million viewers
5. Big Brother on Global Saturday at 8 p.m.: 1.08 million viewers

Montreal (Anglophone)
1. Code Black on CTV Wednesday at 10 p.m.: 58,000 viewers
2. America's Got Talent on City Tuesday at 8 p.m.: 57,000 viewers
3. American Ninja Warrior on CTV Monday at 9 p.m.: 54,000 viewers
4T. World of Dance on CTV Tuesday at 10 p.m.: 51,000 viewers
4T. MasterChef on CTV Wednesday at 8 p.m.: 51,000 viewers
Quebec (Francophone)
1. La poule aux oeufs d'or on TVA Wednesday at 7:30 p.m.: 991,000 viewers
2. Ninja warrior: Le parcours ultimate on TVA Tuesday at 7 p.m.: 709,000 viewers
3. Ma maison bien-aimée on TVA Monday at 8 p.m.: 605,000 viewers
4. Film de filles on TVA Thursday at 8 p.m.: 560,000 viewers
5. Les beaux malaises on TVA Wednesday at 8:01 p.m.: 549,000 viewers
Toronto/Hamilton
1. America's Got Talent on City Tuesday at 8 p.m.: 392,000 viewers
2. Code Black on CTV Wednesday at 10 p.m.: 359,000 viewers
3. Big Brother on Global Wednesday at 8 p.m.: 359,000 viewers
4. Big Brother on Global Sunday at 8 p.m.: 341,000 viewers
5. Big Brother on Global Thursday at 9 p.m.: 286,000 viewers
Edmonton
1. Big Brother on Global Wednesday at 9 p.m.: 70,000 viewers
2. America's Got Talent on City Tuesday at 9 p.m.: 66,000 viewers
3. Big Brother on Global Thursday at 10 p.m.: 65,000 viewers
4. Masterchef on CTV Wednesday at 9 p.m.: 61,000 viewers
5. The Big Bang Theory on CTV Thursday at 9 p.m.: 58,000 viewers
Calgary
1. America's Got Talent on City Tuesday at 9 p.m.: 79,000 viewers
2. Code Black on CTV Wednesday at 8 p.m.: 74,000 viewers
3T. Instinct on Global Saturday at 9 p.m.: 54,000 viewers
3T. Big Brother on Global Wednesday at 9 p.m.: 54,000 viewers
5. American Ninja Warrior on CTV Monday at 9 p.m.: 50,000 viewers
Vancouver/Victoria
1. America's Got Talent on City Tuesday at 8 p.m.: 193,000 viewers
2. Big Brother on Global Wednesday at 8 p.m.: 124,000 viewers
3. Instinct on Global Sunday at 8 p.m.: 109,000 viewers
4. Border Security on Global Sunday at 7 p.m.: 91,000 viewers
5. World of Dance on CTV Tuesday at 10 p.m.: 90,000 viewers