Notable Life hires VP strategic development
Matt Chong joins with a background in consumer insights, which he will use to expand the company's community engagement work.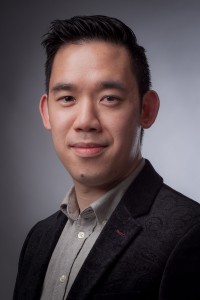 Notable Life has hired a new VP of strategic development and partnerships, zeroing in on community engagement among millennials.
Matt Chong, who has worked at Maru/Blue and GMR Marketing and is the president of the American Marketing Association, will be tasked with expanding the company's content, community engagement and integrated marketing teams. He will report to chief creative officer Laura Denham, who was hired by the company in June.
"I have quite a varied background in partnerships, business development and insights and what interested me in the opportunity at Notable was really taking that insights-driven approach to the community here – young professional millennials – and using that to build brand campaigns," Chong told MiC.
According to Claire Adams, Notable Life's co-CEO alongside Carli Posner, the role was created specifically for Chong. Adams and Posner acquired the company in January 2017 from founder Julian Brass, and the partners have since focused on growing its community engagement work.
"We've been really scaling up at Notable," she said. "What we've been looking at as we've been divising all the new roles is making sure that we have really skilled people on our team who have deep knowledge."
Part of that scaling up includes growing the company's media group by focusing on acquisitions and strategic partnerships, as well as expanding further into production and experiential, said Adams.