The Verdict: Vichy finds success in content strategy
The L'Oréal brand worked with influencers, consumers and beauty experts to create YouTube testimonials for its Minéral 89 product.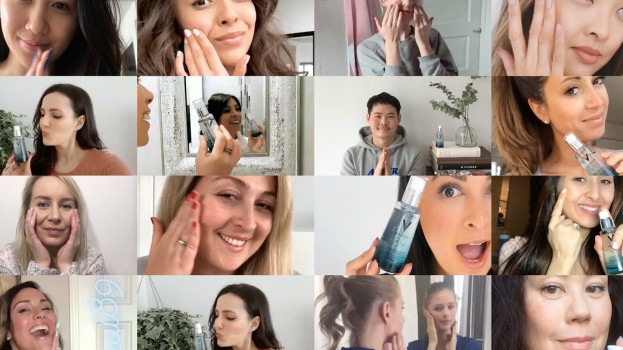 Vichy Laboratories took a youthful approach to advertising with its latest campaign.
The 80-year-old L'Oréal brand launched an integrated national campaign for its Minéral 89 product in April, incorporating a communications strategy based on insights from influencers, beauty experts and consumers.
Vichy's results show that the first phase of the campaign (which featured influencers) had a view rate of 54.8% with nearly four million views, while the second stage (this time featuring Vichy skincare experts) garnered a view rate of 58.2%.
According to Patricia Li, marketing group manager at L'Oréal Canada, the goal of the campaign aimed to show consumers' experience of the product through multiple perspectives, from influencers to consumers and beauty experts.
Executed by Publicis and Bicom Communications, the campaign aimed to build on the first year of the product being in market. The brand collaborated with Google to create the campaign, which runs in six, 15 and 30-second YouTube testimonial videos, zeroing in on three targets – women with sensitive skin, oily skin and busy lifestyles.
The campaign consisted of a total of nine influencers, five videos, and two additional compilation footage featuring influencer reactions.
The campaign tagline, "Why do Canadians love Minéral 89," was used to speak directly to shoppers, with both influencers and consumers creating up close and personal product testimonies in their homes in Vancouver, Toronto and Montreal.
One video featuring Toronto-based beauty and skincare blogger, Jennifer Chiu, has so far garnered over three million views since first airing on April 5.
The campaign videos ran on Youtube, as well as through social media and in stores such as Shoppers Drug Mart.