Spotted! SkipTheDishes delivers frozen treats
The international delivery service rolled out a Toronto-based activation for National Ice Cream Day on July 15.
SkipTheDishes celebrated National Ice Cream Day this past weekend by serving 20,000 free ice cream cones at the Harbourfront Centre in Toronto.
According to Kendall Bishop, the food delivery company's director of marketing, creative and campaigns, the goal was two-fold: create social buzz around National Ice Cream Day (officially on July 15) and inform Canadians that the company does, in fact, deliver the frozen treat.
The promotion was held all weekend, from 12 p.m. to 9 p.m. Saturday and Sunday, with cones being served in a SkipTheDishes branded ice cream truck alongside a coupon offering Torontonians $5 off the food delivery service.
"The custom-made cone wraps [were] Instagrammable," Bishop said. "That was a key part of our activation – to encourage social sharing."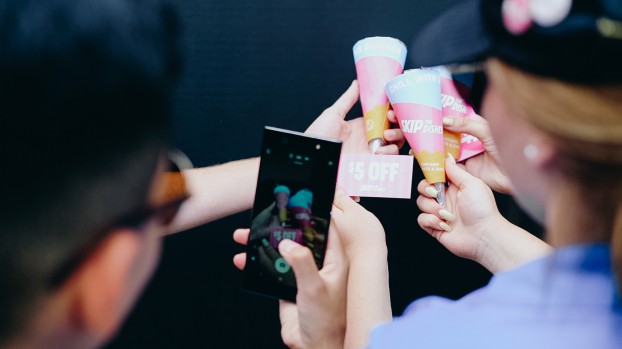 Along with the tagline, "Chill this summer with SkipTheDishes," the company custom-wrapped an ice cream truck and created a "Chill Zone" with picnic tables, yard games and lounge chairs where people could relax with their free ice cream. "We're really all about enabling people to do more of what makes sense to them, and in the summer that means kick back and relax," Bishop said.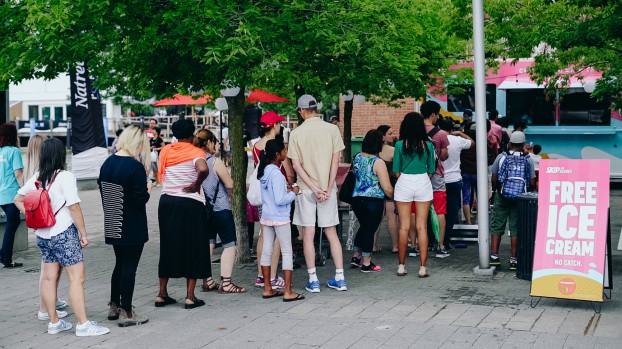 The company created cross-platform content on Facebook, Instagram and Twitter to highlight the two-day activation, with a video showcasing the event receiving 82,000 views, more than 700,000 impressions, as well as 12,000-plus social engagements. The event also received press coverage from CityTV and Global.
"What we have found throughout the years is that with things like ice cream, [which] have a bit of a punch to them, we usually only promote a day, maybe two, in advance to keep it super fresh," she said, adding that the company went through a brand refresh last month, with the company looking to connect with consumers in ways that encourage social sharing.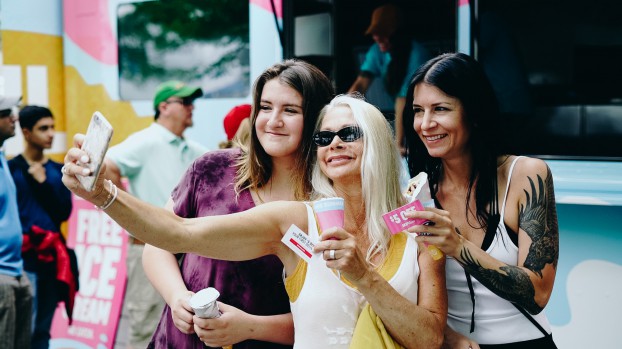 While creative was done in-house, the company received staffing support from Tigris Events. Event management was executed by marketing agency Trevor//Peter.
Launching in 2012 in Winnipeg, Manitoba, SkipTheDishes now facilitates deliveries in more than 100 cities in partnership with 12,000 restaurants across Canada and the U.S.