Spanish-language variety series debuts on Univision Canada
The new show, Unidos Canadá, landed Nissan as its series presenting sponsor.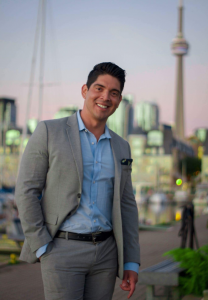 TLN Media Group has launched a new Spanish-language variety series targeting Canada's large Spanish-speaking population.
Unidos Canadá (United Canada in English) is a 30-minute show that premiered on Univision Canada on July 13. The show, which will run segments on everything from the news of the day to music and real estate, will air Fridays at 6 p.m. and Saturdays at 12 p.m.
Nissan, which already has long-term relationships with TLN Media Group, is the series presenting sponsor. The auto brand is the leading seller of cars in Mexico, so it saw Unidos Canadá as a key way to connect with that audience, said Errol Da-Ré, chief revenue officer for Telelatino, whose channels include TLN, Univision Canad, Mediaset Italia and Cine Latino.
The brand will have active and passive integration in the show and on social, primarily to promote its Kicks crossover vehicle. There will be segments highlighting the features of the vehicle, as well as other promotions that will be revealed as the show airs, said Da-Ré.
Unidos Canadá was created to appeal to a wide range of viewers, covering all genders in the 18 to 54 age range, added Da-Ré.
And with a wide range of viewers comes a wide range of possible advertisers, Da-Ré told MiC. Wealth management companies, restaurants, food brands, automotive, real estate, insurance and even a beverage company are looking to advertise on the new show hosted by Renzo Garcia (pictured left).
"Our sales team is selling this weekly. We have a lot of interest from a number of different categories," says Da-Ré. "The five major banks are very interested. We hope to sign a few this week."
As Canada becomes more diverse, advertisers are looking to reach audiences beyond English-speaking Canadians. A big selling point is the number of Canadians that speak Spanish, said Da-Ré. Canadians who speak a language other than French or English at home rose 14.5% to 7.6 million from 2011 to 2016, according to the 2016 census from Statistics Canada. Mandarin was the most popular non-official language spoken at home, while Spanish came in at #4, with 553,495 speaking Spanish at home, according to the 2016 Census.