The Amazing Race steals the show: Numeris
The FIFA World Cup also scored big, with 1.52 million viewers tuning in on Saturday morning.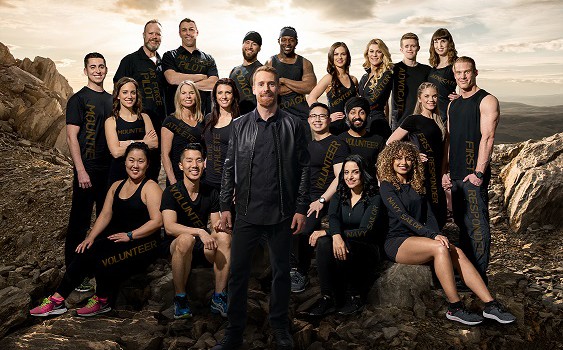 National audiences tuned in for The Amazing Race last week, knocking Big Brother from the top spot for the week of July 2 to July 8.
The reality show, which aired Tuesday at 8 p.m., garnered an average viewership of 1.77 million. However, the FIFA World Cup game between Belgium and England was consistently tuned into across the country, coming in second place nationally and garnering 1.52 million views – no small feat on Saturday morning at 9:49 a.m.
Calgarians had another reason to get up early on Friday July 13, with 68,000 catching the Stampede Parade on CTV Friday at 8:55 a.m. Another 62,000 opted to watch Global's airing of the 108th Annual Calgary Stampede Parade on Friday morning at 9 a.m.
Code Black took the third spot when it aired on Wednesday at 10 p.m., followed by Big Brother's Thursday show at 9 p.m. and Wednesday show at 9 p.m., which took fourth and fifth place.
In Quebec, L'Ereure est Humaine stole the top spot from La Poule Aux Ouefs D'Or, which dominated the market all season. L'Ereure est Humaine garnered 593,000 for its Sunday air time.
Canada
1. The Amazing Race on CTV Tuesday at 8 p.m.: 1.77  million viewers
2. Soccer: FIFA 2018 on TSN Saturday at 9:49 a.m..: 1.52 million viewers
3. Code Black on CTV Wednesday at 10 p.m.: 1.41 million viewers
4. Big Brother on Global Thursday at 9 p.m.: 1.30 million viewers
5. Big Brother on Global Wednesday at 8 p.m.: 1.28 million viewers
Montreal (Anglophone)
1. The Amazing Race on CTV Tuesday at 8 p.m.: 59,000 viewers
2. Soccer: FIFA 2018 on TSN Saturday at 9:49 a.m.: 51,000 viewers
3. Code Black on CTV Wednesday at 10 p.m.: 46,000 viewers
4. The Big Bang Theory on CTV Thursday at 8 p.m.: 44,000 viewers
5. World of Dance on CTV Tuesday at 10 p.m.: 42,000 viewers
Quebec (Francophone)
1. L'Eureure est Humaine on TVA Sunday at 8:48 p.m.:593,000 viewers
2. Ninja Warrior: Le Parcours Ultimate on TVA Tuesday at 7 p.m.: 590,000 viewers
3.  À  L'Affiche Dimanche on TVA Sunday at 6:30 p.m.: 557,000 viewers
4. Ma Maison Bien-Aimée on TVA Monday at 8 p.m.: 532,000 viewers
5. Le beaux Dimanche on TVA Sunday at 9 p.m.: 495,000 viewers
Toronto/Hamilton
1. Soccer: FIFA 2018 on TSN Saturday at 9:49 a.m.: 58,000 viewers
2. Code Black on CTV Wednesday at 10 p.m.: 394,000 viewers
3. The Amazing Race Canada on CTV Tuesday at 8 p.m.: 379,000 viewers
4. Big Brother on Global Thursday at 9 p.m.:329,000 viewers
5. The Big Bang Theory on CTV Wednesday at 8 p.m.: 314,000 viewers
Edmonton
1. The Amazing Race Canada on CTV Tuesday at 9 p.m.: 107,000 viewers
2. Soccer: FIFA 2018 on TSN Saturday at 9:49 a.m.: 72,000 viewers
3. Big Brother on Global Wednesday at 10 p.m.: 65,000 viewers
4. Big Brother on Global Thursday at 10 p.m.:61,000 viewers
5. Big Brother on Global Sunday at 9 p.m.: 55,000 viewers
Calgary
1. Soccer: FIFA 2018 on TSN Saturday at 9:49 a.m.: 89,000 viewers
2. Stampede Parade on CTV Friday at 8:55 a.m..: 68,000 viewers
3. Code Black on CTV Wednesday at 8 p.m.: 66,000 viewers
3. 108th Annual Calgary Stampede Parade on Global Friday at 9 a.m..: 62,000 viewers
5. The Amazing Race Canada on CTV Tuesday at 9 p.m.: 61,000 viewers
Vancouver/Victoria
1. Soccer: FIFA 2018 on TSN Saturday at 9:49 a.m.: 218,000 viewers
2. The Amazing Race Canada on CTV Tuesday at 8 p.m.: 203,000 viewers
3. Big Brother on Global Thursday at 9 p.m.: 106,000 viewers
4. NCIS on Global Tuesday at 7 p.m.: 102,000 viewers
5. Elementary on Global Monday at 10 p.m.: 93,000 viewers