People Moves: District M, Crucial Interactive and more
Plus, one of Addictive Mobility's former C-suite occupants has moved to an upstart digital marketing company.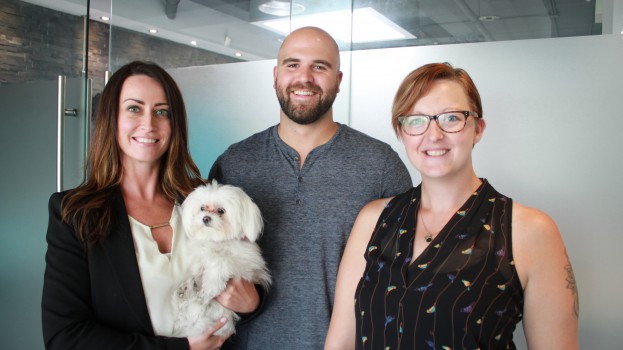 Pictured L-R: Stasiuk, Smith and Hall of Crucial Interactive
Crucial Interactive completes 'hiring spree' on sales side
Ad tech company Crucial Interactive has finalized a self-declared 'hiring spree' to build its salesforce. The company has hired Colleen Stasiuk, Scott Smith and Jennifer Hall to support the company's direct and agency sales. Stasiuk, who previously worked growing Postmedia's National Post and Toronto Sun digital territories joins as an account executive. Smith, a former senior business development management with Collins Harper, is also an account executive, leading Crucial's programmatic client services efforts. Jennifer Hall will work as an account manager after years of managing accounts for companies such as TAG and the Weather Network. Crucial also recently hired its first CFO.
Andrew Opala moves to Simmons-Sharpe
Andrew Opala, former COO of Addictive Mobility, has become the chief technology officer at marketing and measurement upstart Simmons-Sharpe. Simmons-Sharpe, founded in 2015, focuses on end-to-end digital demand generation and management, developing and managing digital marketing programs to ensure ROI for marketers. Opala has a history of creating chatbots and predictive algorithms and holds several international mobile streaming patents in VR and AR. During his time at Addictive Mobility (which was acquired by Pelmorex in 2017), he helped the company build a dedicated data science team dedicated to machine learning and AI.
District M staffs up amidst major growth
Natacha Brind'Amour has been named the new director of human resources at Montreal-based ad tech company District M, during a period of what it calls rapid growth. During the last year, District M has doubled its workforce and now has more than 80 employees. Brind'Amour will be responsible for organizing those recruitment efforts and for managing the company's organizational culture. She has seven years of human resources experience, including four at Deloitte Canada.