Marne Levine on where Instagram goes from here
The Instagram COO on how SMBs are leading the way with features, and what still needs to come to Canada.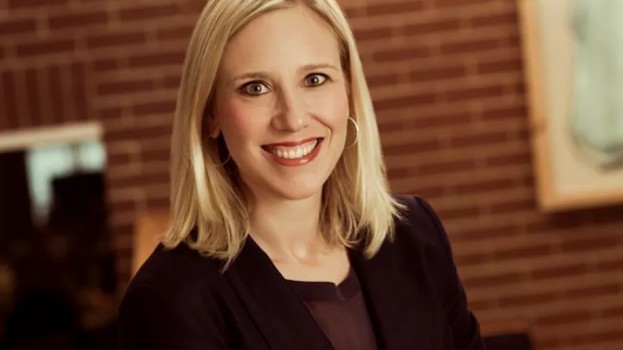 "Motion truly is the new filter."
It's hard to believe that only a few years ago, Instagram was mainly known for static images, with the most noteworthy feature being the collection of retro-inspired filters to decorate users' photos of sunsets, patio beers, cats in funny hats and all those plates of food.
Fast-forward to 2018 when Instagram, owned by Facebook for six years, is bursting with new features including videos up to one minute in length, the Snapchat-like Stories feature (now with even more user-facing tools like questions, polls, filters and more) and its long-form video platform, IGTV, meant for creators to post vertical-formatted videos and users to consume in a TV-like fashion.
Marne Levine, COO of Instagram, said that despite Instagram's big changes, it's still repeating a mantra of "community-first," and is walking the line between making brands happy and keeping the platform a rich experience for users.
Levine visited Toronto as part of an initiative to gather over breakfast with Canadian businesses who use Instagram, dive into case studies, gather feedback and find points where the platform could improve. Following the breakfast, she sat with MiC to talk about how the platform was taking cues from those businesses and brands, and how the SMBs and mom-and-pop shops on the platform are actually influencing corporate giant advertisers.
According to Levine, 80% of users follow a business voluntarily on Instagram. "They're looking to discover all kinds of businesses."
Switching from a photo-only platform to a video-focused one may have seemed audacious at the time, but Levine said it's the appetite for videos – including from users who engage with brands – that drove the new features. "We introduced [Stories] and it's seen such fast growth – 400 million users in two years," she said. "What's interesting is that a third of the top-watched stories come from businesses." She said businesses found their niche through Stories by posting behind-the-scenes looks at their brands, whether it was making food in kitchens, putting together products or showcasing team interactions.
But there was still an appetite for more.
"We had certain limitations in terms of what kind of content you could offer on Stories, because it was only up to a minute in the feed and 15 seconds on Stories. That led to IGTV."
The ever-expanding platform has given Canadian brands numerous options for ad formats. Levine used the example of rising Canadian clothing brand Peace Collective, which had the challenge of finding Canadian basketball fans who might be interested in the clothing line it was designing in partnership with the NBA. Using a combination of paid story ads, paid feed ads and more, the brand saw a 17 x return on its ROI.
But beyond ads alone lies a new front. The next challenge, said Levine, is helping with more stages of the business funnel, especially on the transaction front. Instagram has introduced shopping tags, which allows people to learn more about products and proceed directly to an external transaction page, but what's beyond that?
Levine said one U.S. feature it's hoping to bring to Canada soon is the "actions" feature. Similar to that unrolled on Facebook Pages years ago, the "actions" would allow people on a business profile to take a direct action with the business, such as booking a reservation with restaurants, viewing a menu, buying a ticket and more.
"Why stop at shopping? If I come across a stylist that I think would be great, why not give me the ability to book an appointment? If I saw a movie trailer, how about letting me buy a ticket? These are the kinds of actions we're trying to support. It's a natural evolution. If you see something that inspires you, how do you get to the next stage?"
And despite these features obviously benefiting corporate giants like theatre chains, QSRs and more, Levine said it's actually the indie businesses leading the way in terms of being nimble and using the tools.
Encircled, a minimalist clothing brand based in Toronto, used the Instagram Stories polls to inform its product development. "Someone had asked how a business manages inventory. [Encircled] got a sense of what the demand was going to be so they didn't have excess inventory. She got a sense of that and sold out of items before they were even on the shelves."
Levine said her preferred line of thinking is "shorter, faster, test more" – both with the brands using Instagram and with the team developing the platform.