Joe Strolz on how Snapchat is finding its groove
The country manager on how the platform transformed from specializing in AR, branded lenses and creator stories to more targeted performance media.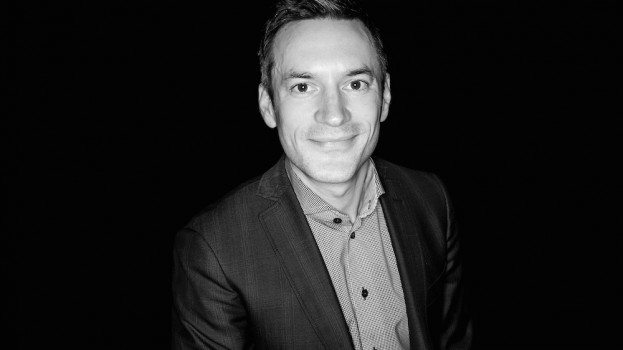 When Joe Strolz stepped on board with Snap's Canadian outpost a year ago, the company's commercial business was still relatively young.
Since then, the country manager has watched the company's presence in the Canadian market grow, along with its ad offering. Its flagship product, social network Snapchat, currently reaches 10 million Canadians. It's also seen 104% revenue growth year-over-year in its most recent quarterly results. The company has introduced new ad formats and rolled out a self-serve model for its clients.
But Snapchat has also seen its challenges. Earlier this year, it rolled out a significant user-facing redesign, which was met with numerous negative reviews.
It's also seen Instagram's Story format alone overtake Snapchat's audience twofold. While Snapchat was once known to boast high-profile, professional creators like Lele Ponz and Shonduras, some of those big name creators have since begun creating content more frequently for platforms such as YouTube and Instagram. Jonathan Davids, CEO of Toronto-based influencer marketing firm Influicity, previously told MiC that interest in Snapchat from the firm's brand clients had waned slightly.
But Strolz isn't bothered by that in the slightest – it's a different kind of user experience, he said, noting that the "one-to-many" interaction of professional creators isn't what Snapchat is going for.
"When people use our network, they're very much in an authentic, sharing state of mind," he said, adding that 60% of users create some form of content, whether a Snap or a Story, on a daily basis. The average Canadian user sends 20 Snaps per day. "In that environment, we're connected to people we trust the most and care about the most."
For advertisers, Strolz argued that this state of mind is more ideal.
"Purchase decisions are far more influenced by friends and family than they are by professional influencers," he said, adding that Snapchat's Story product is just a small part of the platform, which also includes its messaging and group chat options, the Discover platform (which features content from professional publishers like Buzzfeed and Vice) and the TV-like Shows platform (which recently introduced six-second, non-skippable commercials).
He also said that brands pairing with influencers is not the only way they can reach people. A good ad product, he said, is one that can prove results. "If you look at the areas where we've made the most investment in Canada for people, it's been in resources and tooling, especially around areas like measurement, specializing in biddable environments," he said. "We have the capability to tie [an ad product] to KPIs."
A year ago, shortly before Strolz started, was when Snap first rolled out its auction in Canada. He admitted it was seen as a pivot. "We were mostly known for augmented reality, lenses, upper brand-funnel-style executions."
If you look at the business now, he said, its focus is on more efficient, targeted, performance media.
He said brands and agencies have "really embraced" Snap's various ad products and that it's seen strong commercial results, evident by the revenue growth. The audience on the platform is still largely in the millennial cohort. The majority of the platform is monetized through the auction, he said.
So where does Snapchat go from here? Strolz said that knowing how well the platform does on nitty-gritty targeting, it's hoping to simply do more of that. The fastest-growing areas of the business is brands using ads to drive app downloads and which leads to e-commerce, he said. "The finer they're able to define KPIs, the better."