Ad revenue, viewers continue to decline for Bell Media
Parent company BCE saw traction with its Alt TV product, targeting condo-dwellers and cord-nevers.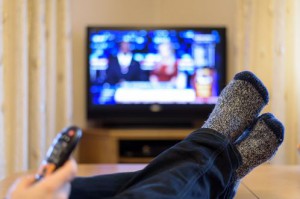 Declining linear TV viewership continues to impact Bell Media's earnings, despite bumps in subscriber revenues, according to BCE's most recent quarterly report.
Bell Media saw revenues of $791 million in Q2 2018, down 0.6% from the same quarter in 2017. The drop was largely attributed to a dip in ad revenue driven by viewership declines for traditional linear TV. The loss in ad revenues was partially offset by revenues generated from the 2018 FIFA World Cup, ad revenue increases at CP24 and growth in Astral outdoor advertising.
The good news story in the quarter was subscriber revenue up 1.9%, due to growth in CraveTV and TV Everywhere GO platforms, as well as revenues from Bell Media's consumer sports streaming services TSN Direct and RDS Direct.
In the quarter, EBITDA for the segment dropped 8.5% to $205 million, due to higher operating costs from sports broadcast rights like FIFA and increases in CraveTV programming costs.
Overall, BCE saw revenue increase 1.7% to $5.8 billion, driven by wireless and wireline revenue growth. Wireless revenues increased 5% to $2 billion, with the company adding 122,092 postpaid wireless customers.
On the wireline side, revenues increased 0.6% to $3.1 billion, driven by internet and IPTV gains. Bell added an additional 10,816 high-speed internet customers driven in part by "the pull-through of internet customer activations from app-based live TV service Alt TV." Bell launched Alt TV in May 2017 as a way to target cord cutters.
In a call with investors on Aug. 2, BCE CEO George Cope said the underlying strategy of Alt TV is addressing how consumers' watch video today. He said they're especially targeting the condo market and that by eliminating the need for a set-top box, they're passing those savings on to consumers, which they hope will make the offering more attractive to "cord-nevers."
The company also added 20,653 IPTV customers in the quarter, while it lost 19,844 satellite TV customers.