How Freckle wants to change the data exchange
Users can control how much of their data goes out to brands and receive payment for their information.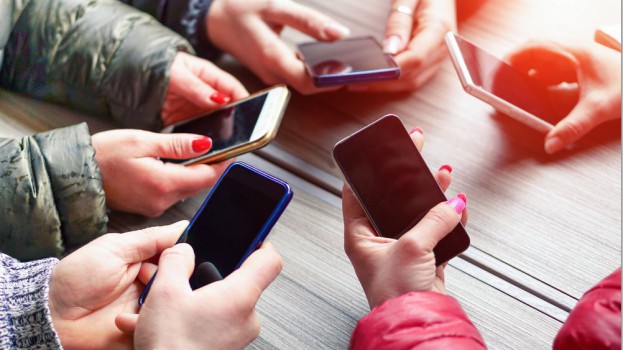 Freckle IOT wants advertisers and agencies to have plenty of data to plan campaigns – and it wants consumers to do the selling.
The Toronto-based attribution and analytics company, which specializes in offering measurement and attributions for advertisers, has introduced a new mobile application, Killi. While Freckle normally specializes in dealing with advertisers as a vendor, Killi is its first venture into the consumer-facing world.
The new mobile application can be downloaded to both iOS and Android devices. The app allows people to get a better look at which companies are using and selling their data (and to monetize their own data), resulting in recurring payments of various amounts. Five to ten cents can be added for every small survey or piece of data the user implements, like their date of birth, gender, location or answers to quick questions (like where they regularly purchase coffee from or what their priorities are when buying a vehicle).
Freckle founder and CEO Neil Sweeney explained how this works to MiC by saying that the money for the data would normally come from brands, he said.
"If a brand like Starbucks or McDonald's or Procter and Gamble was looking for data, they'd normally be buying it from someone like Oracle or another third-party company, or going to a company like Facebook. In this case, they're buying it directly from the individual source, and the money goes directly to the consumer."
The transactions are secured via the blockchain. Freckle takes a fee (10%) to pay for transactions on the blockchain and staff the team.
Sweeney said a product like this would not normally be in the interest of media companies like Facebook and Google, which make the majority of their revenue from providing brands with user data. But, as users become more conscious of how their data is used, Sweeney says it's an ideal environment to introduce a product like this.
He cited not only recent privacy leaks like Cambridge Analytica on Facebook and the Equifax data hack in the United States, but also newly updated laws like the European Union's GDPR and the new California Consumer Privacy App, as examples of why now is a perfect time to launch Killi.
The app provides what Sweeney calls a "transparent market solution" in the midst of these high-profile events, he said. "The companies that benefit from this system [of selling user data to advertisers] will not change on their own – doing so will hurt their businesses," he said. "Consumers need to be the catalyst."
Killi also allows users to decide what personal information they would like to share and sell directly to brands, and allows them to drop and delete the various pieces of data as they please. He noted that Killi itself does not have access to the data provided by the users.