Broadcaster data sharing gets a deadline
BDUs must be ready to lift the lid on their set-top boxes by September 2019.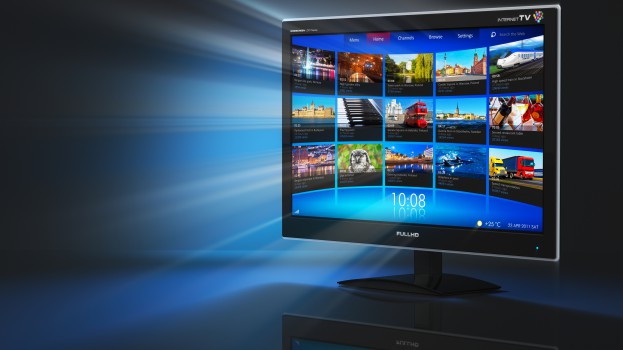 Canada's broadcasters now have a deadline for sharing viewer data from their set-top boxes with a new industry measurement system, which is in development.
The CRTC announced last week that sharing this viewer data will become a condition of licence for Canada's broadcasters as of Sept. 31, 2019. That's when an industry working group expects the new system to be up-and-running.
That group is currently working with Numeris and Kantar Media on the creation of the system, which will provide an alternative to the current diary-focused method of TV viewer measurement.
(Numeris is also developing a proprietary new tool for cross-platform viewer measurement in partnership with Kantar. This separate project aims to create a single measure for video audiences, taking into account linear viewing, video-on-demand and PVR platforms and broadcasters' own SVOD systems. Numeris says data from the new set-top box data system will eventually be integrated with that proprietary tool.)
Even if the new system is not ready in time for the Sept. 2019 deadline, companies will still be required to make set-box data available as requested beyond that date.
Judy Davey, VP of media policy and marketing capabilities for the Association of Canadian Advertisers, said she's glad there's finally a go-live date for this new service.
"It seems like we've been talking about this forever," Davey told MiC. "It's good to finally have a deadline."
The set-top box measurement system has been in the works since the CRTC launched its Let's Talk TV initiative. In 2014, it began seeking feedback on the idea and went on to form a working group of various BDUs and media companies to oversee its implementation.
"I would have preferred to have it sooner," Davey said, "but I can appreciate the complexity of what the working group is trying to do."
According to a June 2018 progress report, the group debated whether this new system would integrate with the existing diary-based data system administered by Numeris or compete with it. In the end, the members agreed it should form a "single currency" for the industry by merging systems.
The group's members are also addressing some complex technical issues. For example, different BDUs provide different kinds of set-top box technology. And not every household has the most modern device. Newer boxes can track more than just who is watching what and when. Some can track remote control actions like the raising and lowering of volume, for example. The new system must be able to account for this technological discrepancy.
Canada's big, vertically integrated media companies have, until now, kept their set-top box viewership information to themselves, only sharing it across their owned properties. The CRTC says this gives those channels an advantage over smaller ones that don't have the benefit of being owned by cable service providers. The commission has said a shared resource will strengthen the industry as a whole, making it better able to "effectively respond to changes within the industry and to the needs and interests of viewers."