CBC adds wheelchair rugby to its sports roster
Partnering with the Canadian Paralympic Committee allows the pubcaster to continue the conversation around the athletes in between Olympic Games.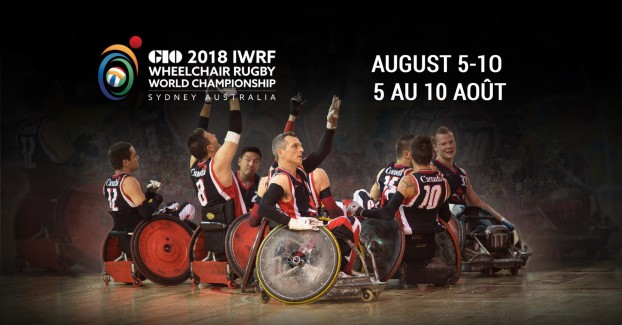 Amateur athletes have been garnering much attention from Canada's national pubcaster in 2017 and 2018, with the CBC picking up streaming rights for high-performance events one after another in swimming, track and field, little league baseball, university-level basketball, gymnastics, and rugby.
Many of those CBC-streamed top-tier events have a para-athlete track, but the latest addition to the CBC Sports vertical puts the entire focus on athletes with physical disabilities competing at the GIO 2018 IWRF Wheelchair Rugby World Championships. The tournament is currently taking place in Sydney, Australia and will be live-streamed across Canada until August 10.
While adding amateur sporting events to its roster was CBC's M.O. leading up the Olympic Games in PyeongChang earlier this year, the recent partnership enables the broadcaster and its partner Canadian Paralympic Committee to continue to tell the stories of Paralympic athletes in between Olympic events, said Martin Richard, executive director, communications and brand at the committee.
"CBC/Radio-Canada is Canada's Paralympic Network, and CBC Sports is dedicated to telling the stories of para athletes as they compete for the opportunity to represent Canada at Tokyo 2020," added Greg Stremlaw, executive director, CBC Sports, and general manager, Olympics.
Twelve nations, including Canada, are currently competing in the world championship, with every game being live-streamed via CBC's digital and mobile verticals, from the website to its CBC TV App. Canadian-specific games are also available for streaming via the committee's Facebook page. Canada was a two-time Paralympic Silver medallist in the sport, and at this year's wheelchair rugby tourney, the country is playing alongside the U.S., Great Britain, France, Colombia, and Poland.