Maserati takes to the road with IGTV
The Italian luxury brand's four-film road trip travels the globe right here in Ontario.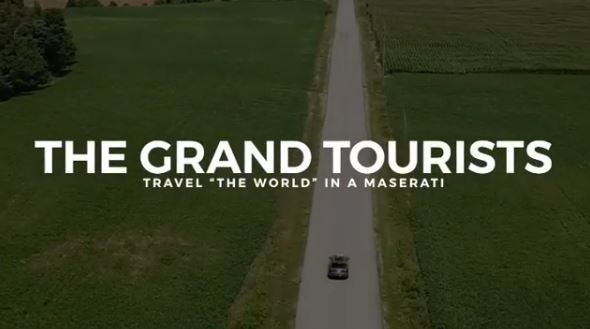 Maserati Canada is taking aim at a younger target with The Grand Tourists, a short film campaign that launches Monday on Instagram's new IGTV and stars Maserati's new SUV, the Levante S.
Toronto-based agency LP/AD is the creative force behind the films and its managing partner and creative director, Alex Shifrin, said that IGTV was chosen as a way to broaden the brand's audience scope beyond the typical 40-plus demo.
"We're looking at late-20s to mid-30s with IGTV," he said. "The Levante S is a sports-leisure lifestyle car and brand so we wanted to project the feeling of freedom and youthful spirit."
Each episode will showcase the on and off-road capabilities of the Levante S, and the films can be viewed @maserationtario and on individual dealer Instagram accounts.
The campaign takes its cue from Maserati's mantra, "An Italian story. A global icon." Each two-minute film features travel bloggers on road trips to some of the world's most famous cities, all of which happen to be in Ontario. Two episodes will roll out on Monday (August 13) with the next two airing on Thursday (August 16). The campaign culminates with a full-length IGTV film highlighting the entire road trip.
The first episode follows the "tourists" as they travel from Little Italy in Toronto to Moscow. In the next, they leave Moscow to visit Paris. Episode three highlights the Paris to Scotland leg of the trip and the last one is Scotland to Delhi.
"We took something that existed already, the Maserati mantra, and applied it to the quirky reality in Ontario where a lot of cities in the province share global names – Moscow, Vienna, Brussels, Delhi. We hope to continue and do other provinces as well. There are still a number of potential spots we can look at in Ontario. We counted about 24."
More and more brands in Canada are investing in IGTV as a broadcast channel. Just last week, the Movember Foundation announced its first docuseries would begin rolling out on the social platform's long-form video feature.