Meet the 2018 Agency of the Year juries
Here are the five jury panels for this year's competition, with the shortlists to be announced August 21.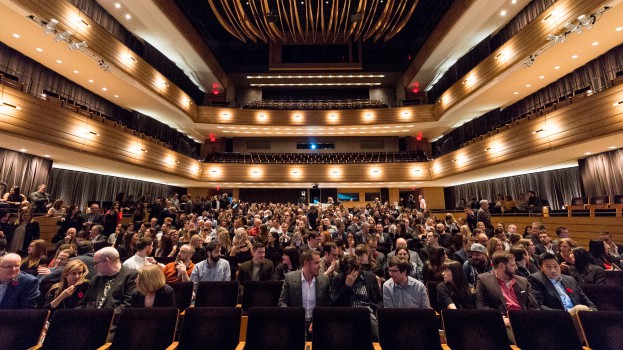 Nearly 60 experts in the fields of media, marketing, advertising, design, PR and digital carved out hours of their summer to pore through comprehensive case studies for this year's Agency of the Year competitions. They're finally done reading, viewing, and deliberating over the hundreds of cases entered this year, with strategy revealing the shortlist results online next week.
Now is the time that we reveal the names and the faces of those individuals who scored the work over the last two weeks. The jury panels for each category of the competition can be found below. And following the shortlist announcement on Aug. 21, agencies in the running will be recognised at the Agency of the Year awards gala, which is happening Nov. 1 in Toronto.
Media Agency of the Year jury
Brenda Gallant, director of marketing communications, Tourism PEI
Jodi Peacock, managing director, The Media Kitchen
Kerry Mitchell, president, M/Six
Kristine Lyrette, president, Zenith
Luke Moore, head of media, Cundari
Robin Hassan, head, integrated marketing and digital, Unilever
Terry Horton, managing director, Hearts & Science
Heather Cameron, senior director, marketing communications, Walmart Canada
Darren Solomon, VP marketing, Cineplex
Georgia Fong, director, brand planning, metrics & insights, RBC
Agency of the Year jury
Addie Gillespie, CD, 123w
Alyssa Huggins, VP of marketing, Pizza Pizza
Bob Froese, founder, Bob's Your Uncle
Christopher Andrews, president, The&Partnership
Dominique Trudeau, president, Couleur locale
Doug Robinson, founding partner, Doug&Partners
Nancy Modrcin, VP marketing, Metro
Nancy Rozender, VP, Martel et Compagnie
Rob Daintree, director, marketing communications, WestJet
Shawn King, president, CCO, Arrivals + Departures
Tom Olesinski, CEO, Havas Canada
Uwe Stueckmann, SVP, marketing Loblaws
Valya Kruk, CSO, Tank & Grey
Vanda Provato, VP marketing, Second Cup
Digital Agency of the Year jury
Angela Scardillo, VP marketing, Best Buy
Deepak Mehmi, group CD, Critical Mass
Dominic Tremblay, founder, president, Tuxedo
Howard Chang, co-founder and CEO, The Turn Lab
James Connell, VP eCommerce & marketing, Roots Canada
Lisa Mazurkewich, director marketing and digital, Starbucks
Max Sawka, ACD, OneMethod
Mitch Joel, founder, Six Pixels Group
Rose Sauquillo, CD, Huge
Trevor Carr, CEO, Noise Digital
Uri Gorodzinsky, head of CPG advertising, Amazon Canada
Erin Kawalecki, CD, Tribal Worldwide
PR Agency of the Year jury
Adelaide Johnson, PR and social media manager, Freshii
Caroline Losson, VP marketing, Keurig
David Doze, founder, Pilot PMR
François Lefebvre, director, corporate affairs, Molson Coors Canada
Julie Dunham, director of communications, Shoppers Drug Mart
Julie Rusciolelli, president, Maverick
Krista Webster, president, Veritas Communications
Lisa Pasquin, president, Craft Public Relations
Melissa Orozoco, founder, Yulu PR
Vicky Boudreau, GM, founding partner, BICOM Communications
Brad Cicero, director, communications & PR, Porter Airlines
Design Agency of the Year jury
Allison Chambers, AD and designer, Will Creative
Bob Russell, co-founder, CD, Collective Arts Brewery
Denise Cole, co-Founder, head of art, Juliet
Gabriella Rackoff, CD, Eighty-Eight
Lauren Macdonald, country marketing manager, IKEA Canada
Marawan El-Asfahani, co-founder and CEO, Jacknife
Stüssy Tschudin, principal and CD, Forge Media + Design
Josh Dunford, CEO, Burnkit
John Pylypczak, president, Concrete Design
Adam Goodman, VP marketing, Umbra