Lise Watier makes a national play with Fashion
The St. Joseph media brand created a branded print feature, with supporting influencer content, for the beauty company's Haute Nature product launch.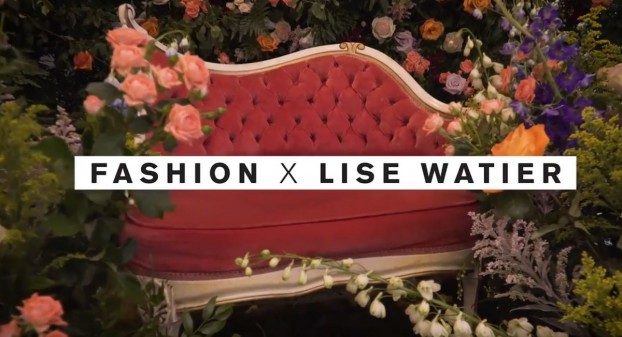 Seeking to take its new product launch national, Quebec-based cosmetics brand Lise Watier is partnering with St. Joseph Communications on a cross-channel media program.
St. Joseph's Fashion media brand has created content for the new Lise Watier Haute Nature fall collection using all of its traditional and digital media channels. The work is also being used by Lise Watier (which is owned by Groupe Marcelle) across its channels.
The project is part of St. Joseph's response to a Lise Watier RFP issued last summer. The brand's media agency, Montreal's Medialliance, helped steer the RFP.
Lise Watier is well-known in Quebec but is working to develop its visibility in English Canada. Fashion is an English-only publication that has 1.4 million readers and a sizeable social following of 2,675,000 viewers across various platforms. St. Joseph has worked on branded content with Lise Watier before, producing videos last year.
Stacie Keenan, director, external communications, public relations and social media for Lise Watier, told MiC that Fashion won the review process in part because its readership "targets our key demographic consumer who is looking for on-trend, quality beauty."
A secret garden-themed fashion shoot with the brand serves as the hub for the program and was at the root of an eight-page feature in the September issue of Fashion magazine. This marks the first time that the magazine's main beauty feature is tied to a brand partnership.
Video and social content take audiences behind-the-scenes of that shoot (which took place in July), with the videos rolling out last week and the official launch today. Three videos catalogue the photo shoot as online content for both FashionMagazine.com and Lise Watier's social channels.
In essence, the magazine's creative team shot part of the Haute Nature product launch campaign, said Jacqueline Loch, VP and group publisher of women's brands at St. Joseph Communications. "This is about deep editorial integration, doing work that works for both of us."
Once the official shoot wrapped, more than 100 influencers were invited to the studio space for the Haute Nature launch party. Each influencer was given access to the collection, as well as the branded photography set to create content for their own channels.
"This goes after a millennial audience," said Loch. "This is built for social media."