Tennis Canada to offer naming rights to new B.C. facility
Tennis may not have the media draw of the NBA or NHL, but Burnaby's new training centre could offer significant CSR value.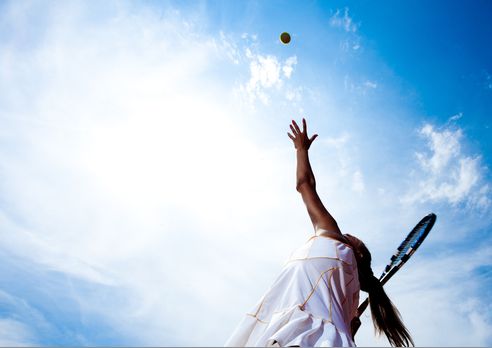 Tennis Canada is set to offer naming rights for a new facility it's opening in Western Canada.
The organization is partnering with the city of Burnaby, B.C. on the construction of a 24-tennis court facility.
Michael Downey, Tennis Canada's president and CEO, did not rule out the possibility of hosting a major event in Burnaby, but says the real value of the venue is as a community hub and testing ground for serious players looking to accelerate their competitive careers.
Because the winters are milder than in other parts of the country, "British Columbia has more recreational tennis players than anywhere else in Canada," Downey said. "Our sport is growing out here… and B.C. has always been a factory for high-performance players," mentioning the likes of Vasek Pospisil, Sarah Hunter, Grant Connell and Helen Kelesi.
To fund its construction and operation, Tennis Canada will rely on support from corporate and private backers. It already operates two facilities with corporate sponsors' names over the door: Toronto's Aviva Centre (which hosts part of the Rogers Cup) and Montreal's Stade IGA.
The building is still in the design stage, so sponsor packages have yet to be put together. But Brian Cooper, CEO of MKTG, says there are many variables that go into evaluating such opportunities.
Elements such as market size, other competitive sports in the region, border traffic, population and demographics, should all be compared against similar sponsorship properties, said Cooper, whose agency was involved in the recent renaming of Toronto's Scotiabank Arena.
"It's not a science, but many such sponsorships are being done by financial institutions, and they live by the numbers," he said.
Unlike professional hockey and basketball arenas, Cooper said a tennis facility may be limited in sponsorship value by the fact that it has relatively few events that draw large media audiences. He pointed out that a professional baseball team plays 81 home games in a season, but the Rogers Cup tennis tournament runs for just one week a year.
However, the CSR value of naming a community-oriented project should also be considered, he said.
"A lot of corporate sponsors are looking at community engagement for brand attribution and general media coverage, without a doubt." Cooper said. He added that supporting a player destined to be the "next big thing" can generate positive media coverage. "Philanthropic dollars can work in a marketing capacity."
Tennis Canada has not set a date for the new Burnaby centre's opening.