What's driving Canada's increased music streaming?
Sales are down, even on digital, but that means good things for ad-supported platforms like Spotify and YouTube.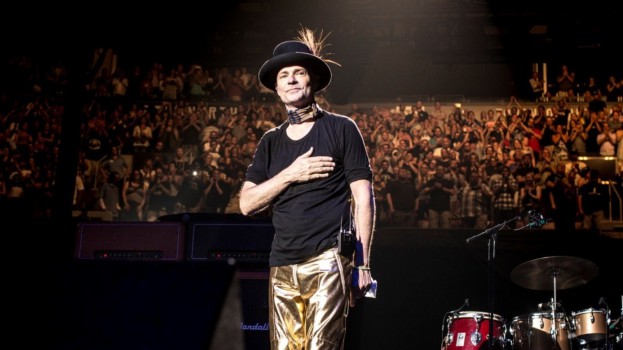 Album sales may be going down in Canada, but that doesn't mean listening is down.
There's been nearly a 20% increase in total album consumption (audio and video), according to Nielsen's mid-year Canadian music trend report. The report, which used sales and streaming data over the year, also found that audio-only consumption for the first six months of this year was up from the same six-month period last year by 18%. So far, a total of 27 million albums (or the equivalent of an album, calculated at 10 audio tracks) have been consumed by Canadians.
So why, despite this increase in consumption, were album sales down? The equivalent of 9.2 million albums were sold between January and June, signalling a decrease of 18.4%. It seems Canadians have pivoted almost entirely to streaming for music; Canadians streamed 26.8 billion audio tracks so far this year, up 53.3% from last year. Watching music videos via on-demand streaming has also gone up by 48.7% (a total of 33.1 billion tracks).
It's not just the digital revolution that is overtaking physical sales; digital-only album sales are down by 22% year-over-year (Canadians purchased the equivalent of 2.5 million albums digitally) and digital-only track sales were down 21.8% (24.9 million tracks sold). In fact, digital album sales are decreasing at a greater rate than physical album sales (4.2 million physical albums, including 400,000 vinyl albums, have been sold so far this year – with physical album sales, excluding vinyl, seeing only a 13% decrease).
This means the increase in music consumption is driven almost entirely by increases in on-demand streaming on platforms such as Spotify, Apple Music, SoundCloud and more. Some of these platforms are ad-supported, whereas some are ad-free with subscription costs, while some offer both options.
Major driving forces behind the streaming surge include the rising mainstream popularity of R&B and hip-hop (Canadians Daniel Caesar and Jessie Reyez have accumulated 28 million and 11 million audio on-demand streams, respectively, while rappers Nav and Tory Lanez have totalled 58 million and 62 million streams, respectively). Rapper Drake, who never seems to have a lull in his popularity, saw 98 million on-demand streams for "God's Plan" and 49 million for "Nice For What" in the first 26 weeks of the year. The report, which was released only one month after the June 29 release of Drake's new album Scorpion, found that the tracks had been streamed a total of 33 million times.
The Junos also sparked waves in digital audio streaming. The March 25 ceremony saw subsequent streaming spikes for Shawn Mendes (134% increase in streams), Jessie Reyez (129% increase) and the late Gord Downie (111% increase in streams). The recent World Cup also prompted Canadians to listen to some new tracks. The tournament's anthem, "Live It Up" by Nicky Jam, led to an 8% increase in audio streams, a 444% increase in video streams and a 320% lift in digital track sales upon the start of the cup.