Accuweather teams with Suite 66 to develop Canada ad sales
The weather platform is looking for more advertisers beyond the U.S. and is decentralizing sales to help it expand.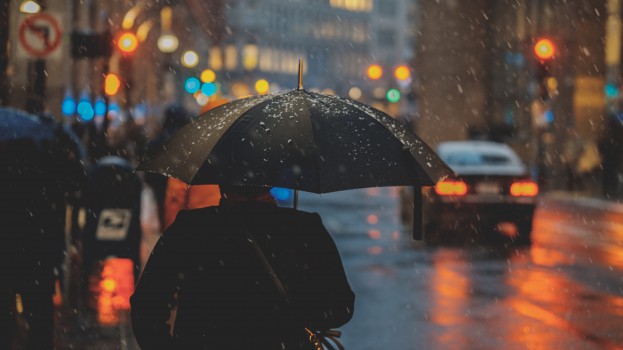 Accuweather has appointed its first ad sales partner in Canada, selecting Toronto-based Suite 66 following a review.
Accuweather competes against media services such as Pelmorex's The Weather Network and Meteomedia, providing weather forecasting to partner websites, businesses, TV and radio stations, as well as through its own online properties.
The privately owned company reports comScore metrics of 4.5 million unique monthly visitors in Canada across its owned digital platforms (which includes desktop and mobile website, Android and iOS apps). It monetizes that with a wide array of advertising products, including display, video pre-roll, custom integrations and sponsorships that Suite 66 will now sell to Canadian advertisers. Its global ad sales had previously been centralized in the U.S.
According to Treva Goodhead, VP of sales and business development at Suite 66, Accuweather offers programs that can be triggered locally by certain weather conditions (a concept that has won awards in the past). For example, an umbrella manufacturer could have its ads pop up when heavy rain is forecast in a given city.
"Weather is important to everybody," Goodhead said, who is in the process of developing a detailed audience profile of Accuweather's Canadian users. "So much of what we do, from eating dinner on a patio or finding a holiday destination, is affected by weather. That relevance covers so many different demographics, so it's a unique opportunity to have a multitude of conversations."
According to its website, competitor The Weather Network (which is also privately owned) currently boasts a monthly average reach of 28 million in Canada and "almost 50% of the total Canadian mobile universe." It's a prominent weather media player, but Goodhead said there is plenty of room for competitors, as anecdotal evidence suggests people often consult multiple weather sources daily.
Citing the RFP, Goodhead says Accuweather is increasing its focus on ad revenues from outside the U.S. (where most of its current ad revenues originate). Beyond North America, the company has been making inroads in China thanks to a 2015 partnership with Beijing's Huafeng Media Group. Accuweather's services are available in 100 languages.