Twitter goes back to school
The social platform dives into where the back-to-school conversations are happening.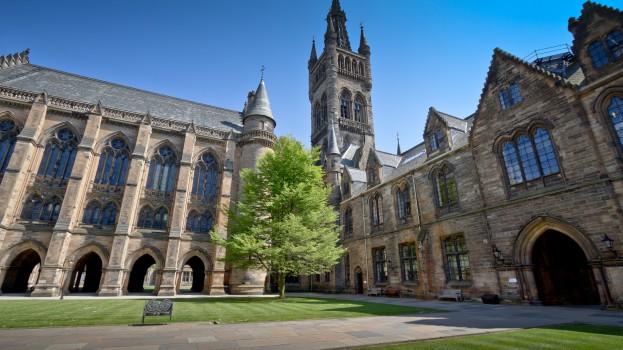 Twitter Canada has completed its first deep research dive into Canadian back-to-school habits, as well as the most popular post-secondary institutions.
The study used the platform's own analytics to determine which universities and topics were the most-buzzed-about on the platform, while also engaging some third-party firms and commissioning a small user survey.
It's a similar approach to that taken by Twitter when it took a deep dive into sports consumption and discussion habits on the platform. The goal, according to Twitter Canada's head of research Alyson Gausby, was to help brands find more opportunities to connect with users through the world of sports.
Gausby told MiC it wanted to look into post-secondary and back-to-school social habits as Twitter looks to market itself as a destination for brands to reach people who are engaged in conversation and open to learning more about products.
Twitter users tend to be in an information-seeking discovery mindset, she said, citing past research on the platform (in Canada, Canadians made more than 20 million tech-related posts last year, compared to seven million posts related to retail brands). She added that Twitter users tend to use the platform to discover school-related products.
In a small survey of 400 students and parents who use Twitter, half of users say they use the platform to find back-to-school products. The most popular products that people discover through Twitter, according to Gausby, are not clothes, but tech. Calculators, laptops and tablets rank among the top-three items for back-to-school shoppers on Twitter.
Gausby said the tendency toward tech likely has to do with the fact that the Twitter audience is already "a little more tech-savvy." She added that of Twitter users who identify as "interested in tech," 83% say they want to hear more from those brands (for users interested in retail brands, 75% said they wanted to hear more from brands).
When examining tech product conversations themselves, Gausby said durability and convenience are the most popular areas of conversation for these types of products.
She said because of the "discovery mindset" and the general receptiveness to brands, it presents an opportunity for brands to collaborate. According to research by Twitter in partnership with Kantar (covering both U.S. and Canadian Twitter ads), ads that were co-branded and posted from the retailer's handle saw a 38% ad recall, 184% higher than the control group (13% recall). Co-branded ads posted from the brand's handle saw 23% recall (77% higher than the control group).
Just as Twitter's investment into sports data preceded the development of more sports programming (such as Sportsnet Ice Surfing and the new Homestand Sports weekly video series), Gausby said there are opportunities for back-to-school advertisers around fashion, lifestyle and tech content, particularly in pre-roll advertising.
Twitter also released which Canadian universities saw the most action on Twitter, indicating where much of the back-to-school conversation among millennials was taking place.
University of Toronto is Canada's most-mentioned university on the platform. While Twitter did not reveal the exact number of mentions, it did say that U of T had 50% more mentions than second-place finisher, York University.
(York's high number of mentions may have coincided with the fact that #YorkUStrike was the second-most-used hashtag in tweets about Canadian universities. The most popular was #CDNpoli).
U of T and York were followed in mentions by University of British Columbia, University of Alberta, McGill, Ryerson, University of Calgary, Western, University of Waterloo and McMaster. The most single-day mentions went to Western on Jan. 12 when Prime Minister Justin Trudeau made a visit.
McGill University has the most actual followers (127,000), followed by University of Waterloo (80,400), University of Alberta (78,7000) Western (72,800) and Concordia (68,300).