ThePostGame to sell media rights for Canada Soccer, CPL
The L.A.-based agency sees local passion and global appetite for the sport as the key to marketing teams that haven't played a single game yet.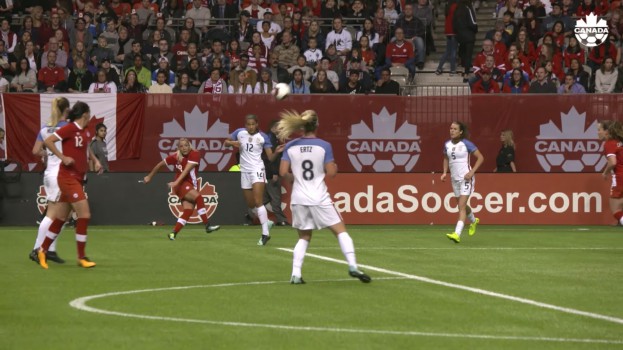 Canadian Soccer Business has chosen ThePostGame to take on the task of selling global media and broadcast rights for the new Canadian Premier League (CPL).
Canadian Soccer Business was formed in March to represent the commercial assets of Canada Soccer and the CPL. It has bundled the CPL's media rights with those of Canada's national men's and women's teams, which ThePostGame will also take to market.
ThePostGame's selection was announced Tuesday following a competitive review. It's a digital sports marketing and content agency based in Los Angeles specializing in media rights management, content creation and social media marketing. It has worked with both media organizations (including ESPN and Yahoo Sports) and professional sports teams (such as the New York Knicks).
Canada Soccer's new league is set to launch in 2019 with teams established in Halifax, Hamilton, Winnipeg, Calgary, Edmonton, on Vancouver Island, B.C., and in the Greater Toronto Area. It plans on having 24 teams in place by 2026.
That, coupled with the national men's team participation in the new UEFA Nations League (which feeds the World Cup qualifying system) and the women's team vying for placement in the Women's World Cup, produces a prospective slate of more than 2,000 matches over the next 10 years.
"With that are not just the match broadcasting rights, but data and statistics rights, potentially sports betting deals and merchandising," said Mike Kelly, VP, marketing and audience development at ThePostGame.
Audience data for these games was not available at press time.
"Canada is a ripe market for the CPL and everything Canada Soccer has to offer," said Eric Herd, chief operating officer at ThePostGame. "We already have received interest from traditional and non-traditional media around the world. Yes, this is based in Canada and it starts from the ground up at the local level, but it will be global in its scope."
Canada has seen soccer flourish in recent years, with Toronto FC becoming a hot ticket in the lead up to its 2016 victory in the MLS Cup. Canada also won joint hosting duties for the World Cup, the world's largest soccer tournament, in 2026.
However, selling global rights for the CPL will be a years-long process, according to Matthew Logue, president of MKTG Canada, who has years of experience working in sports sponsorship and media.
"Priority one should be getting it right in Canada," Logue said. "You want to find [local media] who can help you establish your base."
Competing globally against well-established leagues such as England's Premier League is an uphill battle, he said. Established leagues already have strong audiences, celebrity players and tournaments that draw viewers.
Logue said that while global markets definitely have the potential to outpace Canada's media sphere in terms of revenue potential, "for me, it should be about growing your brand on day one rather than trying to grow your revenue."
When asked how ThePostGame intends to sell rights to a league that hasn't yet seen a single game, Herd said global media will see an opportunity to help develop something with potential.
"We're building from the ground up," he said. "Global media [companies] want to be in on the ground floor of something."