CRTC renews nine broadcast licences
Channels including CHCH and Super Channel owner Allarco, have had their terms extended, some for as long as eight years.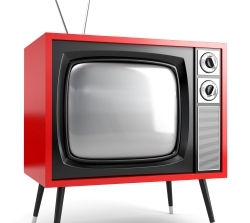 The CRTC has renewed the broadcast licences for Hollywood Suite and a number of other English- and French-language services.
The commission renewed all four of the Hollywood Suite's channels (70s, 80s, 90s and 2000s movie channels) for an additional five years, until 31 Aug. 2023. In its decision, the CRTC imposed a condition of licence that Hollywood Suite must devote at least 10% of the previous year's gross annual revenues to the acquisition of Canadian content or investment in Canadian programming.
As well, the CRTC renewed the licences for the Channel Zero's short-film channel Moviola, setting Canadian production expenditure (CPE) spend at 19%, and French-language audio-only channel Canal M for an additional five years. In addition, the CRTC renewed Canal M for mandatory distribution on the digital basic service.
The commission also gave shorter-term renewal extensions to a number of other services. It extended the licence terms for CHCH, Télé-Québec, CHEK, NTV and Yes TV for an additional four months, until 31 Dec. 2018, when it will revisit the applications for those services. It also renewed the licence for Super Channel owner Allarco Entertainment until 31 Aug. 2019.
Elsewhere, the CRTC has opened applications for the commissioner for Quebec position, which will become vacant next summer. Yves Dupras, who currently holds the post, is scheduled to complete his term on Aug. 10, 2019.
Image: Shutterstock