La Presse hires new programmatic development director
The 133-year-old company is renovating its inventory to offer more to programmatic advertisers.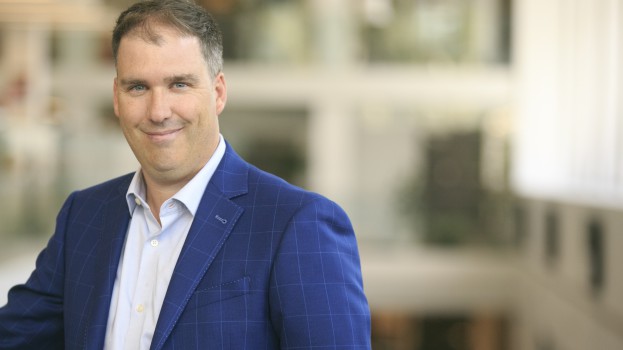 La Presse has appointed Hugo Dallaire as programmatic and strategic development director as part of an ongoing push to expand its programmatic inventory and capabilities.
Dallaire will oversee partnership agreements for the daily news publisher's growing suite of programmatic partners and is charged with expanding programmatic inventory across its online desktop, mobile and tablet properties.
He arrives from District M's Montreal office, where he was a senior account manager. Prior to that, he had founded his own firm, Dallaire Communications, and had worked as an account manager at various media organizations such as RDS, TQS and TC Media.
The French-language La Presse ceased production of its print newspaper in 2017, going digital only and becoming one of the few traditional media companies to succeed in the tablet publishing market. Its La Presse+ tablet product reported a reach of 520,000 unique devices as of February 2018 with an average engagement of 40 minutes on weekdays. It said that 59% of its readers are aged 25-54.
Dallaire joins a company that has spent the last year investing in updating its programmatic capabilities, expanding its programmatic options in display and pre-roll ads (although currently the majority of its ad sales still come through traditional direct channels).
Renaud Langlois, digital commercial director at La Presse, told MiC that the shift comes as more agencies want to centralize sales through their own platforms. "The more they can run through their DSPs, the better we'll be," he said.
Moving away from an initial programmatic offering that was "pretty basic," Langlois said the publisher can now offer a wider array of inventory this way, including homepage takeovers and sponsorships, with native options soon to come.
Langlois said that within the last year, his employer has shifted ad servers for all three of its platforms to Google (it previously used a variety of servers) and changed its data management platform to Adobe Audience Manager.
"There was a lot of work done on how we collect data across all three of our platforms…  La Presse+ is unique and more complicated than our other products," because of its proprietary tablet development. "It took more than just tagging web pages" to integrate its audience data with other online information.
La Presse's business intelligence team has expanded from one person to approximately 10 in 2018, and the publisher now has a dedicated trading experts on staff.
Dallaire begins in his new position Monday. He will report to Patrick Jutras, VP, sales and advertising operations, at the 133-year-old company.