Where does Canada stack up in online and TV ad spend?
According to a Warc report, video viewing will account for nearly half of all internet usage by 2020.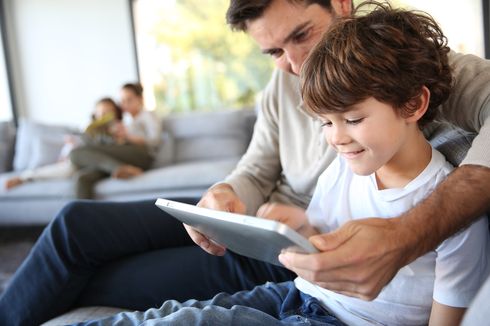 Warc has released its global ad trends report for the online and traditional video market.
For the report, the global analytics firm used an amalgam of financial data and analytics from various agencies and media companies such as Zenith, Mindshare, GroupM, Magna Global and more. In it, Warc found that Canada's digital ad spend trends are on par with the rest of the world. The company's Canada-specific data estimated that total online video and television ad spend for 2018 would come to $4.3 billion. Of that total, digital represented $745.6 million of Canadian video spending.
Digital's share of video spending in Canada is predicted to represent 17.2% of the country's video ad spend (which Warc defines as both online and linear television) – a share which has increased exponentially over the years. Globally, that makes Canada on par with the global average. Of the $219.5 billion* of ad spend predicted to go into the global video market, $36.8 billion will go to digital video.
Despite being on par digitally, Canada's TV spend trends don't quite compare to global figures. Warc's Canadian data showed that TV spending would decline by 2.1% from 2017. Globally, TV spending is still on the rise, expected to grow by 1.1% this year.
For online video, most of the world's ad dollars are going to videos on social platforms, such as YouTube, Facebook, Twitter and Instagram. Social represented 81.2% of last year's digital video ad spend, up from 55.4% in 2014, representing a 46.6% increase. This rise coincides with a similar increase in social video views – 56.3% of internet users view social video, up from 36.7% in 2014 (a rise of 53.4%). Adoption rates have been highest among the 16 to 24 age group (66.4%).
According to Warc, most social video spending goes toward YouTube. Warc identified YouTube as representing "a conservative" 9% share of Google parent company Alphabet's global ad revenue, the equivalent of $8.6 billion last year. Warc also estimated that as Facebook further develops its Watch platform, it could take more of the share. (Facebook Watch is an ad-supported video service currently only available in the U.S. for professional creators and publishers. It was introduced in 2017.)
Online video consumption is increasing steadily across the globe. Warc estimates that this year, people will spend a projected 66.5 minutes per day watching video online, and by 2020, it will rise to 84.1 minutes per day. Of those minutes, 62.3% will be spent watching via mobile devices (compared to 60.7% currently).
Overall, video consumption is taking up more of users' time. Nearly half of daily internet usage (46.7%) will go toward viewing videos by 2020, according to Warc. Overall, by 2020, 17.1% of media viewing minutes will go to online video.
Meanwhile, daily linear consumption is trending downward at a projected rate of 2.7% per year. This year, Warc predicts that people will consume an average of 189 minutes of linear television per day, and that total will fall to 170 minutes per day by 2022.
*Note: Warc's global data was presented in U.S. dollars. For the purpose of our Canadian readers, MiC has compiled the data in equivalent Canadian dollars, with all conversions made Aug. 28.