The rise of intelligent creative
Most mobile ads are pretty dumb. They don't have to be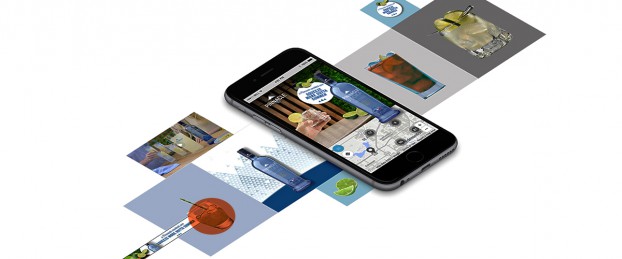 By Jonathan Dunn
Perhaps it's not surprising that none of the 2018 Cannes Mobile Gold Lions winners were what you'd consider a mobile ad.  There were apps, use of IoT and even a landline group chat utility. Sure, product promotion. But no ads. The lone Canadian winner was a wonderful campaign from PFLAG that used a microsite as a home for visualizing sentiment towards LBGTQ+ issues in any country.
Mobile advertising – most often associated with those French Fry 320×50 banners at the top or bottom of page (or worse, sticky ads that follow you as you scroll) are thought of primarily as vehicles for data & targeting; performance ads. There are rich media expandables and interstitials that offer a superior canvas and at JUICE we've built out great brand experiences through our Innovation Through Design approach.  Yet, the broad perception is that mobile advertising is a limited medium for brand building and compelling, dynamic experiences.
But I'll argue that the limitation is one of imagination and application vs. technology and opportunity.
Let's cover some basics:
Mobile is the # 1 screen. Most forecast predict mobile will exceed TV media consumption is 2019. Plus, just look around (or think of your own behaviour). Mobile is where we start, end and manage our day.
The goldfish-like attention spans of consumers on mobile can be trotted out as an excuse for not investing time and effort in mobile creative. If the notion here is that TV time spent is more valuable, that can't be true for the ads. The remote control took care of that. With mobile, task switching may be the default behaviour but the intimacy with the screen surpasses any other media.
Here's how JUICE is thinking about the mobile creative opportunity:
In a consent economy, data extends and enriches context
The red-hot topic of privacy has some suggesting we're heading back to the "good old days" where contextual targeting ruled. This is greatly overstated. Context was, is and will always be important. Perhaps the most "audience over environment" advertisers will broaden their view, but data will continue to power finding the relevant audience.
The yet unlocked opportunity is leveraging legitimately acquired data – be that device signals or behavioural – to enrich context by dynamically tailoring creative presentation and message to respectfully increase relevance and resonance.
We've previously showcased examples of using data signals and behavioural insights to drive real time creative decisioning. The results have exceeded established 3rd party benchmarks for brand impact.
Attention is a currency you earn not inherit
In any advertising where the audience isn't captive, there's a limited opportunity to get a consumer's attention. This may be more acute in mobile but the interruptive approach has led to poor outcomes for all in the value chain, as I've argued previously.
Instead, creative that thinks first about consumer relevance stands a better chance of stimulating interest and engagement.  In no way do advertisers have to sacrifice their KPIs in order to create conditions for an authentic interaction. Every key element within an ad – headline, imagery, calls to action – can be tailored in real time by leveraging signals we currently restrict to targeting.  It's a change from "speaking at" to "speaking to" but powered by the same sophistication that we apply to programmatic trading.
Remember, people buy things. Not devices
To be clear, this view of mobile ads is not "programmatic creative"; which means adding speed and scale via automation to creative production. That's part of the science but ignores the art required to marry human-generated signals and human-guided insight and decisioning to create something that acknowledges the person on the other side of the screen.
And while we still don't really expect to see an ad win a Lion, the winners all highlight the potential mobile offers to unlock brand propositions with intelligent creative approaches and tell a meaningful, resonant story. Making that a part of mass-market brand advertising is just smart.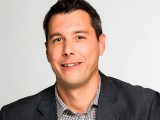 At Juice, Jonathan leads partnership activity across supply, data and emerging technology, as well as providing management oversight of the Product Management, Creative Studio and Marketing functions. He is a believer that commercialization without the irritation is possible and, ultimately, required. As consumers and platform owners take back control of their ad experience, Jonathan's mission is to ensure Juice delivers compelling, progressive, measurable and ultimately effective solutions for our clients. His career in mobile pre-dates the iPhone and covers roles at publishers, agencies and technology vendors.