Amazing Race Canada's audience keeps growing: Numeris
Plus, Global's Big Brother pulled into second place.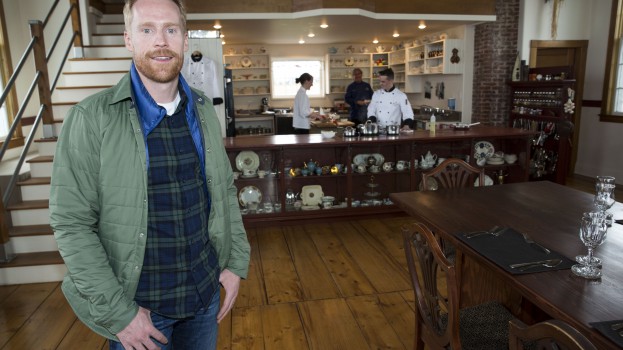 The Amazing Race Canada continues to gain and gain. The Canadian reality show once again came in as the most-watched show for the week, according to the Numeris reports covering Aug. 13 to 19.
Race pulled in 1.89 million viewers for the week, up from 1.86 million the previous week.
Meanwhile, America's Got Talent, which had held a solid spot on the second-place spot for nearly one month, fell to fourth as it brought in 1.32 million viewers (down from 1.47 million). It was surpassed by both the Thursday and the Sunday episodes of Global's Big Brother, which pulled in 1.5 million and 1.37 million viewers respectively. The Sunday episode of Big Brother came in fifth place with 1.31 million viewers.
For the second week in a row, the top five featured not only all unscripted series but also shows from the country's three major networks.
Although it slid nationally, AGT still took the market in Toronto, Edmonton and Vancouver. Other strong regional players were MasterChef, American Ninja Warrior and reruns of The Big Bang Theory.
Canada
1. The Amazing Race Canada on CTV Tuesday at 8 p.m.: 1.89 million viewers
2. Big Brother on Global Thursday at 9 p.m.: 1.5 million viewers
3. Big Brother on Global Wednesday at 8 p.m.: 1.37 million viewers
4. America's Got Talent on City Tuesday at 8 p.m.: 1.32 million viewers
5. Big Brother on Global Sunday at 8 p.m.: 1.31 million viewers
Montreal (Anglophone)
1. Take Two on CTV Thursday at 10 p.m.: 66,000 viewers
2. American Ninja Warrior on CTV Monday at 8 p.m.: 61,000 viewers
3. America's Got Talent on City Tuesday at 8 p.m.: 52,000 viewers
4. America's Got Talent on City Wednesday at 8 p.m.: 50,000 viewers
5. The Amazing Race Canada on CTV Tuesday at 8 p.m.: 46,000 viewers
Quebec (Francophone)

1. Jean-Marc Parent: Torture on TVA Sunday at 9:10 p.m.: 559,000 viewers
2. A l'affiche dimanche on TVA Sunday at 6:30 p.m.: 553,000 viewers
3. Viens-tu faire un tour? on SRC Sunday at 8 p.m: 549,00 viewers
4. Vlog on TVA Friday at 7 p.m.: 542,00 viewers
5. Le beau dimanche on SRC Sunday at 9 p.m.: 518,000 viewers
Toronto/Hamilton
1. America's Got Talent on City Wednesday at 8 p.m.: 365,000 viewers
2. America's Got Talent on City Tuesday at 8 p.m.: 352,000 viewers
3. The Amazing Race Canada on CTV Tuesday at 8 p.m.: 349,000 viewers
4. Big Brother on Global Sunday at 8 p.m.: 268,000 viewers
5. Big Brother on Global Thursday at 9 p.m.: 251,000 viewers
Edmonton

1. America's Got Talent on City Tuesday at 9 p.m.: 79,000 viewers
2. Young Sheldon on CTV Thursday at 9:31 p.m.: 77,000 viewers
3. MasterChef on CTV Wednesday at 9 p.m.: 76,000 viewers
4. The Amazing Race Canada on CTV Tuesday at 9 p.m.: 69,000 viewers
5. The Big Bang Theory on CTV Thursday at 9 p.m.: 65,000 viewers
Calgary

1. MasterChef on CTV Wednesday at 8 p.m.: 80,000 viewers
2. The Amazing Race Canada on CTV Tuesday at 9 p.m.: 74,000 viewers
3T. Big Brother on Global Thursday at 10 p.m.: 55,000 viewers
3T. American Ninja Warrior on CTV Monday at 9 p.m.: 55,000 viewers
5. Take Two on CTV Tuesday at 8 p.m.: 48,000 viewers
Vancouver/Victoria
1. America's Got Talent on City Wednesday at 8 p.m.: 165,000 viewers
2. America's Got Talent on City Tuesday at 8 p.m.: 161,000 viewers
3. Border Security on Sunday at 7 p.m.: 122,000 viewers
4. The Amazing Race Canada on CTV Tuesday at 8 p.m.: 119,000 viewers
5. The Big Bang Theory on CTV Thursday at 8 p.m.: 98,000 viewers