Groupe V launches multi-platform ad offering
With the new offering, brands can now advertise simultaneously across Groupe V's linear and digital channels during a primetime slot.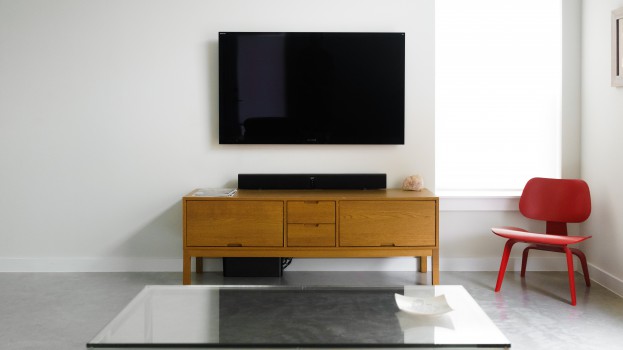 By Jessica Patterson
Groupe V Média has launched a new ad package designed to appeal to multi-screen TV-watchers.
The package consists of a 30-second slot broadcasting simultaneously on Groupe V's three linear stations, V, MAX and MusiquePlus, in addition to a 15-minute display ad takeover on their VOD platform Noovo.ca. The ad break is offered exclusively in the 5:00 to 7:00 p.m. program block.
According to Isabelle Legris, senior director of sales strategy, the offer came after Groupe V found that many of its consumers often use multiple devices while consuming content.
Citing a recent Ipsos Digital Pulse study, which showed that 35% of respondents view television while using other devices such as tablets and cell phones, Legris told MiC it saw this as an opportunity to reach the audience from multiple angles.
"We found that 80% of people watch TV with their phones in their hands," she said. "We really saw an opportunity to connect with the audience in different ways."
By running on the three linear stations, she said, it will also enable advertisers to reach a variety of different consumer groups. Adding the digital takeover ads do that, she said.
"If anyone is searching for other content, they'll also see the same advertiser at that time," Legris said.
The 5:00 to 7:00 p.m. block was chosen for this offering because, according to Legris, it has a "desirable audience composition." The typical audience in that block, she said, consists of more urban, active, young and connected individuals who have a higher-than-average purchasing power. She added that these individuals also over-index on household incomes greater than $75,000.
The programming block on V contains comedy programming such as the French version of The Simpsons, reality series Un souper presque parfait and game show Atomes chruches. On Musique Plus, the block is used to feature popular comedy and drama films (both French originals and French-language versions of English films such as Need for Speed and The Sisterhood of the Travelling Pants), while Max programs the spot with dramas such as House, Bones and La loi et l'ordre: Crimes sexuels.
Groupe V's new ad offering has gone live, but no advertisers have signed on just yet.