Meet iProspect Canada's new CEO
How Dan Kalinski plans to expand the Dentsu Aegis shop's business.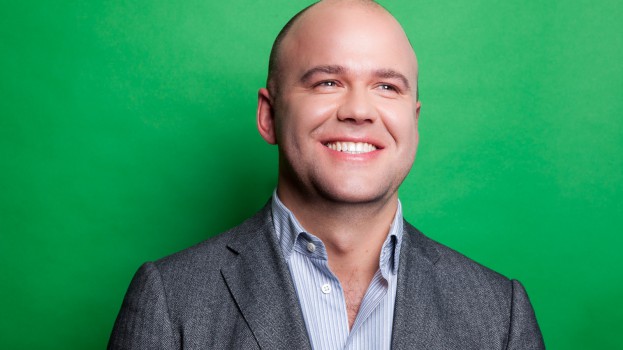 Digital performance agency iProspect Canada has officially announced Dan Kalinski as its new CEO. He fills the role that had been empty since January with the departure of Guillaume Bouchard.
Kalinski arrived from iProspect Australia and New Zealand, which he led as managing director for four years. The APAC digital agency works with brands such as Adidas, GM and Burberry and was named Media Agency of the Year for Asia Pacific by Campaign Asia in 2015.
The new CEO has been on the job in Canada for about two months and has been tasked with expanding iProspect's Canadian revenues and its clients' business, which he tells MiC he plans to do in a climate of technological disruption and geo-political instability.
"CMOs all struggle with aligning their internal functions around the customer's point of view," he said. "We want to be enablers of that change. Rather than focusing on vanity metrics like impressions, we want to show there is another way to optimize and grow your business."
This won't mean stepping away from the search and performance marketing business that has given iProspect Canada the scale and clients it currently has (Loblaws, Telus and Mastercard among them). Instead, Kalinski sees his headcount increasing as he adds new expertise to his workforce.
Kalinski added that Canada's media market was appealing to him because of its maturity, sophistication, penchant for early adoption and appetite for technical innovation. He sees similarities to Australia's industry on these fronts, but believes there are greater challenges here in terms of the economy.
"It's true that when you look at the demographics and the wealth of the society, there are similarities" between Australia and Canada, Kalinski said.
"We've not had a recession in Australia for 25 years," he said. "We haven't quite seen a certain level of innovation in the economy because of that complacency. I look at Canada as a very refreshing market, especially when you look at things like the NAFTA negotiations. It puts competitive pressure on businesses here."
Originally from Poland, Kalinski's career led him through four countries prior to his Toronto debut. He held marketing management roles in Sweden and the U.K. before switching to the media side of the industry as head of search for Profero in London. From there, he took a management role at IPG's Reprise Media U.K. before moving on to iProspect Australia.
iProspect currently has approximately 80 employees in offices in Toronto and Montreal.