TIFF 2018: Sorel strides in as an official sponsor
The footwear brand puts a fashionable foot on the red carpet to show it's more than winter boots.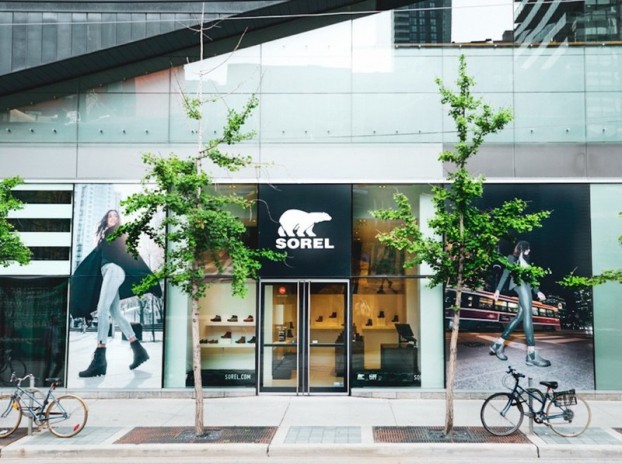 Footwear brand Sorel has become the official footwear of the Toronto International Film Festival (TIFF) and has opened a pop-up retail location near the TIFF Lightbox, the heart of the upcoming festival.
Heidi Janzen, Sorel's brand manager, told MiC that the company wants to expand its image beyond winter boots and showcase its products for every season. Sorel markets its products as "function-first fashion" and TIFF provides a place to showcase its products' versatility.
"TIFF is all day, all night for 10 days," Janzen said. "We have products that will allow you to go from morning to evening, looking good and not compromising comfort for style."
Fall-season footwear is now available for sale at its pop-up (its first branded retail location aside from its outlet store in Niagara-on-the-Lake, Ont.). Sales volume will be a key metric for measuring the sponsorship's success.
The pop-up will remain open until mid-January 2019, with product switching over to winter wear when the snow starts to fly. The space doesn't overtly show off the brand's TIFF sponsorship (aside from a bit of signage), aiming instead to focus on Sorel's branding.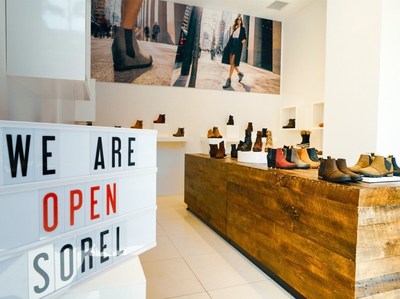 Sorel is more overtly leveraging its sponsorship in other ways. It ran a North America-wide contest this summer, offering a VIP TIFF experience for two that gives access to the festival and its red carpet events.
It's also engaged an influencer strategy with Taylor Loren and Elaine Rystead of the Local Wander travel blog, bringing the pair to Toronto to showcase festival activities and the city's nightlife. The popular B.C. duo have built a large online following (they have more than 66,000 Instagram followers) and have worked with Sorel in the past.
"They've been great, helping to show that our products are versatile and great for travel," Janzen said.
Janzen added that there will be another consumer-focused activation at the festival, but would not provide further details.
Sorel is running a localized digital and OOH ad campaign to drive foot traffic to the pop-up and highlight its TIFF sponsorship. Sorel works with media agency TMD but brokered the TIFF sponsorship through its internal team.