AccuWeather strikes location partnership with Foursquare
The new feature will make ads more contextual and targeted.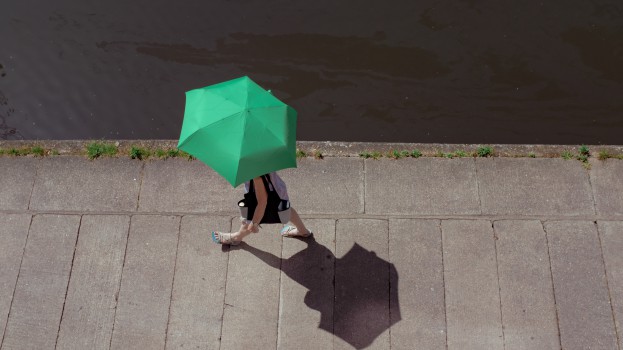 AccuWeather's native apps for iOS and Android will soon be able to connect digital users to the physical world throughout Canada via a new partnership with location-based data company Foursquare.
The apps will leverage Pilgrim SDK, technology that provides contextual awareness of more than 105 venues (such as restaurants, airports and arenas) worldwide through the Foursquare Places database. To use the app's new feature, AccuWeather users can opt-in to share anonymized location information to receive weather notifications and take advantage of relevant location-specific retail and brand offerings.
While the U.S. rollout has already begun, Canada and other markets around the world will follow in late September. The global nature of the data will also help planning during travel events.
Suite 66 was hired to develop Canadian sales earlier this month. Ad sales for the media service were previously handled out of the U.S. Treva Goodhead, VP sales and business development at Suite 66, told MiC the new feature will help advertising clients create more contextual and relevant ads.
"This could be an ad encouraging a user to visit an advertiser's nearby location based on current weather and location or targeting a user with sponsored content while they're in or near a competitor's location. It could also mean targeting users in hockey arenas or travelers in airports with contextually relevant ads."
AccuWeather provides hourly or minute-by-minute weather forecasts, news, weather content and video to partner websites, businesses, TV and radio stations, as well as through its own digital properties. It currently has 4.5 million unique monthly visitors in Canada across its owned digital platforms (which includes desktop and mobile website, Android and iOS apps), according to ComScore metrics provided by AccuWeather.
In the Canadian market, its main competitors are Pelmorex Corp's Weather Network and Meteo Media apps (which also target ads at users based on weather) and default iOS weather apps such as the Apple Weather app (which are not ad-supported).
With files from Jeromy Lloyd