BMO lands on top: Media Monitors
Meanwhile, Bell Mobility topped the Montreal charts.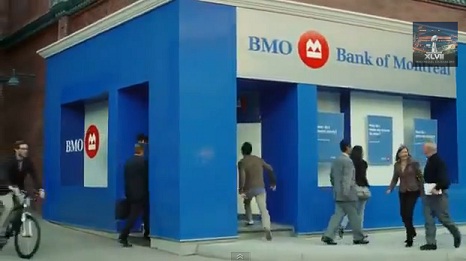 After a week dominated by big radio buys from auto dealers, the Toronto radio buying charts have changed the guard.
For the week of Aug. 27 to Sept. 2, BMO topped the Media Monitors charts for the most radio ad purchasing in Toronto. The financial institution bought 1,026 spots for the week, boosting it up from #18 the previous week.
Ford came in second place, rising up from #7. The top-five for the city was rounded out by Rogers (up from #4), the Canadian National Exhibition (down from #3) and Staples (up from #12).
With car and truck dealer associations buying less than half of what they bought the previous week (2,217 total spots down from 4,970), the category of banks, credit unions, mortgage brokers and financial services took the top category spot with 2,595 ads purchased across the group.
In Montreal, Bell Mobility stayed at the top of the charts for another week, with a total play count of 276 (down from 363).
That was followed by new entrant Hydro-Quebec.
Allstate went up to #3 from #8, Sleep Country Canada rose one spot to #4 and Ford fell two spots to #5.
Also new to the Montreal charts was Hyundai (#8).
The category of cars and trucks, Asian factory, ended up on top in Montreal, purchasing a total of 527 spots. Last week's top finisher, wireless carriers, went down to 386 spots from 627.