Spotted! Bubbly, beauty and brand activations at TIFF
Air France and L'Oreal Paris are bringing glamour to the red carpet, while Bell and No Frills are bringing fans closer to the films.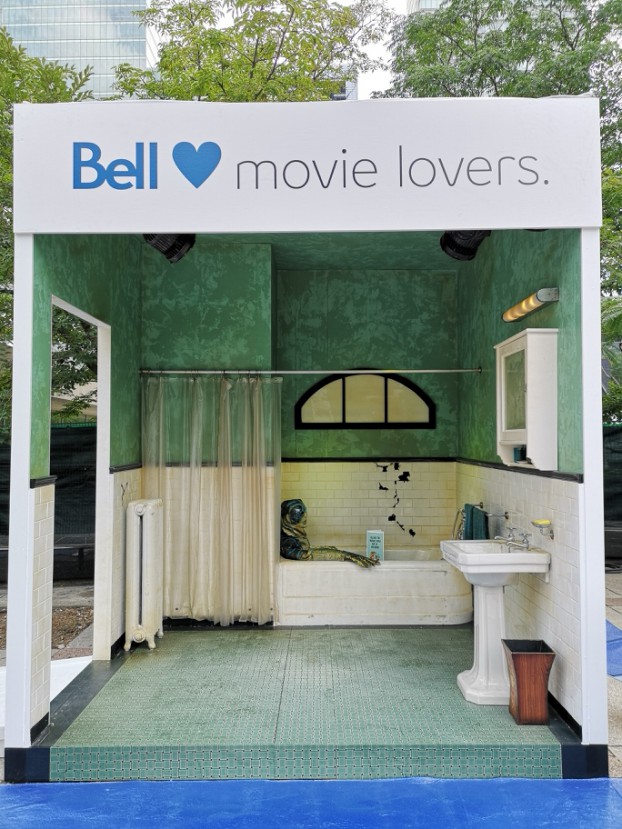 With TIFF officially underway, downtown Toronto has been transformed into a sea of film-goers – and brands trying to reach those film fans.
King Street, temporarily known as "Festival Street" until Sept 16, is packed with experiential and sponsorship plays from almost every category, from CPG to air travel.
Promotional and experiential efforts were on display for previously announced sponsors including Lyft (which is offering pick-ups and drop-offs from key festival locations), Nespresso (which has created a mobile coffee shop, complete with a rooftop event space), and Sorel (which is experimenting with a pop-up retail shop).
But there has been plenty of other interactions for film fans.
Bell Media gets fans ready for their close up
Longtime festival partner Bell's presence is almost unavoidable at this year's festival, and its regular "Movie Lovers" campaign is back in full swing. However, this year, Bell added a partnership with smartphone maker Huawei to the mix. In the middle of David Pecaut Square, the telco has set up a photo opp space where festival-goers can take their photo on a replica of the set for The Shape of Water, as well as booths for Jumanji: Welcome to the Jungle and King Kong. The photo is taken with a Huawei smartphone and emailed to the participants, in order to demonstrate the quality of the phone's camera. Bell worked directly with TIFF on the activation.
L'Oreal's brings virtual beauty to the red carpet
L'Oréal Paris Canada, which has also served as a festival sponsor for numerous years, has added a new activation where tech meets retail. The brand is hosting the "Iconic Beauty Bar" which allows makeup fanatics to try on makeup inspired by iconic female looks throughout film history. However, rather than going through samples of lipstick and mascara, L'Oréal will use its newly acquired AR app, ModiFace, which allows users to virtually try on makeup looks. The activation is L'Oréal's official introduction of ModiFace to the Canadian market following its acquisition in March. The brand also worked directly with TIFF.
Air France flies in for a second year
Air France has its own sophisticated pop-up, outdoor bistro, serving a small but high-end menu of non-alcoholic bubbly and flaky croissants, in order to promote the flavours of France and drive sales among the jet-setting arts crowd. The tiny bistro features an Eiffel Tower replica, and will also be home to a contest where attendees on Festival Street can enter to win a week-long trip to Nice and tickets to a gala at next year's Cannes film festival. This is Air France's second year as a sponsor for TIFF; the brand first brokered the deal with Montreal-based agency Czar Media.
No Frills fashions a film game show
No Frills is also host to a mobile game-show setup, offering bags of popcorn for film buffs who deliver the most correct answers to trivia questions. The activation is part of No Frills' broader "#Hauler" campaign, which has run across social, cinema, TV and OOH. No Frills worked with Dentsu on media and John St. on creative for the broader "#Hauler" campaign.