Statements Media eyes digital expansion with Sharkfin acquisition
Statements purchased its main taxi advertising competitor in Canada's major urban markets.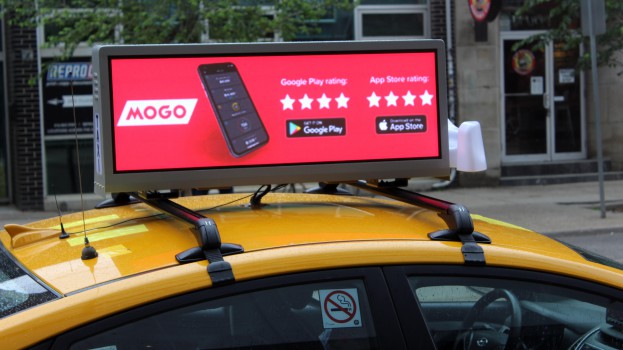 Outdoor advertising Statements Media has acquired all of Sharkfin Canada, its main competitor in the taxi advertising market.
Sharkfin specializes in taxi top advertisements. The move doubles Statements' total taxi offering from about 700 to 1,400 total faces, with 1,000 in Toronto and 400 in Montreal. It also has an offering of taxicab wraps in smaller markets such as London, Kitchener-Waterloo and Mississauga.
Adam Watson, VP of business development told MiC that having only two players in the market was challenging. "That competition not only plays out along the front-end with clients, for rates, but it's a bit of a distraction on the back-end with the cab fleets," he said. "They're constantly playing us off against one another for higher rents. On both ends you're getting squished."
Besides relieving competition, Watson said the main opportunity now lies in its ability to roll out digital taxi tops. Statements had been testing digital tops since August and will now begin a phased roll-out in October. Watson says Sharkfin has strong digital capabilities in its back-end, which will help make the roll-out more effective.
The displays will feature connectivity through a cellular network, which will allow creative to be changed remotely and will also enable day-parting and geo-targeting based on location data.
"There's a real opportunity in digital," said Watson. "Static inventory requires you to track cars all over the city, and it's not like they're going back to a centralized location all the time. So ad changes are much easier this way, and it allows for more clients to share the loop, push out content and creative."
Statements has taken on 100% of Sharkfin's staff as part of the acquisition. Watson acknowledged that the company isn't looking to scale back personnel and that it will need all the help it can get for sales support. "We see a lot of opportunity to leverage their sales presence on other networks, and definitely on the back-end operations."