Yellow Pages locks out unionized sales reps in Quebec
Negotiations for the renewal of the staff's Collective Bargaining Agreement broke down.
On the morning of Sept. 11, Yellow Pages announced the lock out of approximately 130 sales representatives in Quebec, all of whom were unionized.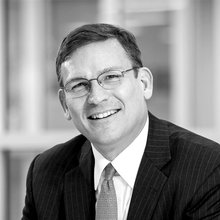 The lockout followed the breakdown of the negotiation process for the renewal of the sales staff's Collective Bargaining Agreement. Yellow Pages said there were numerous bargaining sessions with the intervention of a consolidator. The company said it had "no realistic choice but to impose a lockout" in the statement.
The employees are members of the Syndicat des employées et employés professionnels(les) et de bureau (SEPB) in Quebec. Their current bargaining agreement is set to expire March 31.
David Eckert, president and CEO of Yellow Pages (pictured left), said the company's position is directly related to its efforts to "ensure its recovery and sustainability in an ever-changing and highly competitive business," he said. "Without question, the status quo is incompatible with the dynamic, hyper-competitive marketplace we now serve."
"To be able to succeed, [Yellow Pages] really needs to be able to change its business model," Treena Cooper, VP, secretary and general counsel for Yellow Pages, told MiC. While she could not speak to the specifics of those changes, she added that "the company, in the last six to nine months, has gone through a significant number of restructures. All of the employees are aware of this."
Cooper would not speak to the state of the negotiations.
For several years, Yellow Pages has attempted to shift its business from directory listings to a network of digital advertising properties.
In its most recent year-end financial report, Yellow Pages showed an 8.8% decline in total revenues in 2017, dropping to $745.9 million from $817.9 million. Digital revenues declined 2.3% in the same period. However, in its most recent quarterly financials, it showed a 14.9% EBITDA increase year-over-year for the six months ending June 30. Its net earnings for the same period also increased to $15.7 million from a loss of $2.7 million.
It has divested some of its properties in an effort to recoup costs; in July, it sold the online real-estate network ComFree/DuProprio for the equivalent of $51 million (it had acquired the property in 2015 for $50 million). Last month, it sold RedFlagDeals.com to VerticalScope for $12 million.
In January, it announced that it was cutting 500 positions across all departments in an effort to relieve operating costs.
During the lockout, Yellow Pages' management team will handle sales and account management.
Representatives from SEPB Local 571 did not return requests for comment.