People Moves: Cue Digital Media, Vice and more
OOH company Media City has also added to its sales side.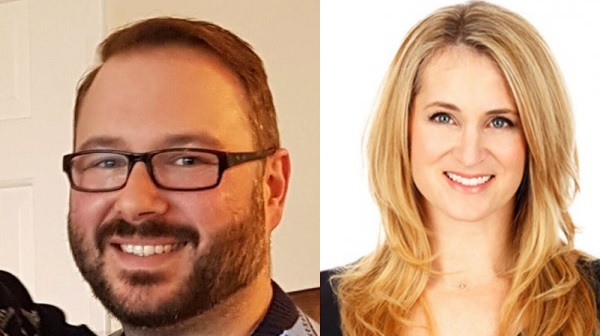 Pictured: Josh Awerbuck, Vanessa Case
Cue Digital Media refreshes sales model with new hire
Josh Awerbuck has joined Cue Digital Media as the company's new yield sales manager. He will be tasked with helping unite the company's programmatic and premium sales teams and developing sales staff skilled at selling both products to advertisers. The hire also signals a shift by the company to focus on a sales model, where each client is supported by a single sales representative. Awerbuck has experience on the publisher side of ad operations and programmatic sales at companies such as Rogers and Sun Media. Most recently, he headed up programmatic sales at VerticalScope.
Vice hires former Blue Ant exec to lead studios
Vanessa Case has joined Vice Canada as its new SVP, Studio Canada. Her role will focus on the development of both Vice Studios' production and content slate, as well as sales and licensing. She previously served as EVP of content at Blue Ant Media until she left the company in 2017 during a restructuring. During her time at Blue Ant, she assisted in the rebranding of the Cottage Life, Smithsonian, Love Nature and Makeful channels. She will report to Vice's newly minted president Naveen Prasad.
Media City hires three on the sales side
OOH company Media City has hired a new director of sales for Montreal, as well as two new account managers.
Mariève Lemay joins the company from a senior sales role at TC Media. She will head up the company's sales efforts in Montreal as the company looks to expand its presence in the increasingly competitive OOH market, as well as build its team in the Montreal market. She will report to Amanda Newell, senior director of sales. Also new to the team are Bryce Collins, senior account manager, and Wendy Rose, local account manager. Collins and Rose will both focus on cities in the Ontario market.