The Amazing Race Canada maintains stamina: Numeris
Although at the top, the CTV reality show did see a slight dip in viewership in its sixth week at number one.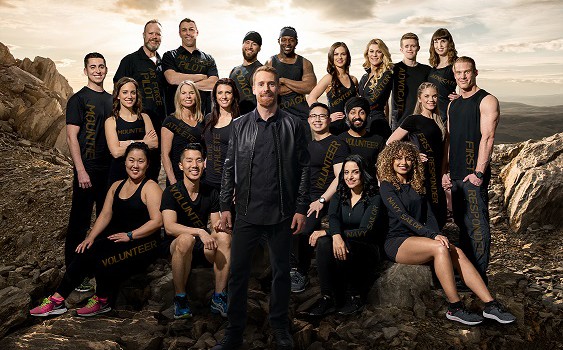 Once again, The Amazing Race Canada found its way to the top of the Numeris charts.
For the sixth week running, the CTV reality series took the top national spot, pulling in an average minute audience of 1.79 million viewers for the week of Aug. 27 to Sept. 2. Although still the reigning champ, the show's viewership did see a slight drop from 1.94 million the previous week after several weeks of continuous gains.
Meanwhile, America's Got Talent made room for Big Brother, sliding to fifth place and garnering 1.38 million viewers (down from 1.49 million the previous week). All three episodes of Big Brother filled in the space between Race and AGT, with 1.44 million viewers on Sunday, 1.43 million viewers on Thursday and 1.41 million viewers on Wednesday.
La poule aux oeufs d'or remained in the top spot in the Quebec market, grabbing 973,000 viewers for the week.
Canada

1. The Amazing Race Canada on CTV Tuesday at 8 p.m.: 1.79 million viewers
2. Big Brother on Global Sunday at 8 p.m.: 1.44 million viewers
3. Big Brother on Global Thursday at 9 p.m.: 1.43 million viewers
4. Big Brother on Global Wednesday at 8 p.m.: 1.41 million viewers
5. America's Got Talent on City Tuesday at 8 p.m.: 1.38 million viewers
Montreal (Anglophone)
1. America's Got Talent on City Tuesday at 8 p.m.: 57,000 viewers
2. The Amazing Race Canada on CTV Tuesday at 8 p.m.: 56,000 viewers
3. America's Got Talent on City Wednesday at 8 p.m.: 54,000 viewers
4. American Ninja Warrior on CTV Monday at 8 p.m.: 44,000 viewers
5. Take Two on CTV Thursday at 9 p.m.: 38,000 viewers
Quebec (Francophone)
1. La poule aux oeufs d'or on TVA Wednesday at 7 p.m.: 973,000 viewers
2. Lise Dion, le temps qui court on TVA Tuesday at 9 p.m.: 557,000 viewers
3. Ma maison bien-aimée on TVA Monday at 8 p.m.: 553,000 viewers
4. Ciné-extra on TVA Sunday at 6:30 p.m.: 527,000 viewers
5. A l'affiche dimanche on TVA Sunday at 7 p.m.: 506,000 viewers
Toronto/Hamilton
1. America's Got Talent on City Tuesday at 8 p.m.: 392,000 viewers
2. America's Got Talent on City Wednesday at 8 p.m.: 364,000 viewers
3. Big Brother on Global Wednesday at 8 p.m.: 339,000 viewers
4. Big Brother on Global Thursday at 9 p.m.: 334,000 viewers
5. The Amazing Race Canada on CTV Tuesday at 8 p.m.: 323,000 viewers
Edmonton
1. The Big Bang Theory on CTV Thursday at 9 p.m.: 95,000 viewers
2. Young Sheldon on CTV Thursday at 9:30 p.m.: 79,000 viewers
3. The Amazing Race Canada on CTV Tuesday at 9 p.m.: 73,000 viewers
4. America's Got Talent on City Tuesday at 9 p.m.: 68,000 viewers
5. Border Security on Global Sunday at 7 p.m.: 67,000 viewers
Calgary
1. The Amazing Race Canada on CTV Tuesday at 9 p.m.: 73,000 viewers
2. Elementary on Global Monday at 8 p.m.: 61,000 viewers
3. American Ninja Warrior on CTV Monday at 8 p.m.: 55,000 viewers
4. MasterChef on CTV Wednesday at 9 p.m.: 54,000 viewers
5. America's Got Talent on City Tuesday at 9 p.m.: 52,000 viewers
Vancouver/Victoria
1. The Amazing Race Canada on CTV Tuesday at 8 p.m.: 169,000 viewers
2. America's Got Talent on City Tuesday at 8 p.m.: 167,000 viewers
3. America's Got Talent on City Wednesday at 8 p.m.: 141,000 viewers
4. Elementary on Global Monday at 10 p.m.: 137,000 viewers
5. The Big Bang Theory on CTV Thursday at 8 p.m.: 127,000 viewers