Gusto's new series focuses on farmers markets
The series will premiere in the 10 p.m. spot, when the specialty net aims to grab east and west coast viewers.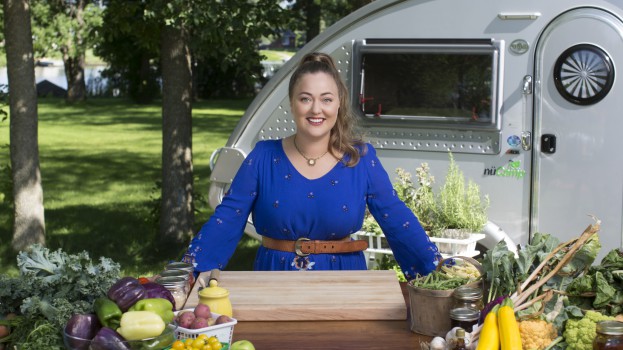 Bell Media-owned specialty net Gusto has added a new unscripted series to its fall schedule.
Fresh Market Dinners, a 10-episode, 30-minute series will follow host Amanda Herrera around regional farmer's markets searching for local produce and artisanal products to use in food dishes in her outdoor kitchen.
Each episode will feature different regional settings from around Ontario.
The series premieres Sept. 18 and airs Tuesdays at 10 p.m. Pat DiVittorio, VP of programming for CTV and specialty with Bell Media, previously told MiC that the 9 and 10 p.m. ET time slots are crucial for the channel, as it is the best time to capture both east and west coast audiences.
Fresh Market Dinners joins previously announced fall series Flour Power, Watts on the Grill, Where to I Do? and more. Although Gusto was initially positioned mainly as a food channel, its programming has evolved to include more and more lifestyle shows (such as Where to I Do?, which helps couples find their ideal wedding venue, and Dog Tales Rescue, which goes behind-the-scenes at an Ontario animal rescue centre).
The lifestyle element, according to DiVittorio, helps differentiate the network from other cooking channels and encourages more co-viewing opportunities.
In June, Gusto was among the four specialty channels that Bell Media announced it would rebrand; the network announced that Gusto would now be known under the moniker of CTV Life (Bravo, Space and Comedy are also being renamed to CTV Drama, CTV Sci-Fi and CTV Comedy).
According to content and programming president Mike Cosentino, the change is meant to help leverage brand recognition both for viewers and buyers amidst the ever-changing specialty TV landscape. Bell plans to complete the rebrand following Q4.
Gusto also recently announced a new cooking series that would help Canadians explore their genealogies and heritage through food, as part of a branded partnership with web service Ancestry.ca.