The digital trends that catch on, and those that don't
From wearables to social media, Vizeum's Adrian Capobianco and IPSOS' Steve Levy reveal surprising survey results.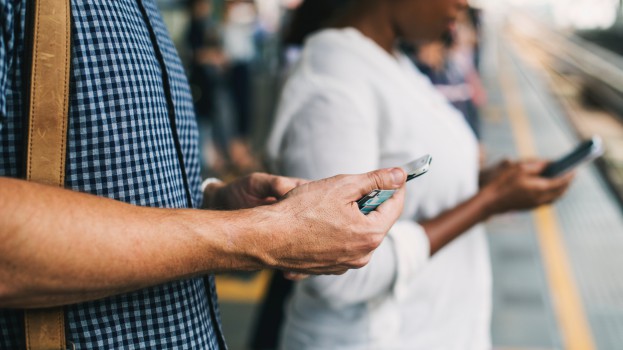 Adrian Capobianco admitted it may seem "a little dated" to hold an event presenting intelligence on digital media in 2018 – with the term "digital" being so ubiquitous that it no longer necessarily implies a unique media format. But there's still so much to learn. "Even though digital permeates everything, understanding it is more critical than it was 10 years ago," he said.
The Vizeum CEO spoke to MiC on Sept. 13 after the annual CMAideas executive event, hosted by the Canadian Marketing Association (Vizeum served as a sponsor). The event featured both Capobianco and Steve Levy, COO of Ipsos Canada, presenting an extensive research project by the research firm, which covered 12 years of digital trends.
The results were driven by responses from 4,000 agency professionals and marketers who are all members of the CMA. Some questions also surveyed Canadian consumers in order to complement findings.
Capobianco told MiC that the survey, which looked into what media marketers and agencies are most familiar with and what they put the most effort into, is crucial because of the ever-changing – and increasingly demanding – role of the CMO.
In fact, Capobianco said, when surveying CMOs, 38% said they believe the marketing function is to "deliver business transformation," and 35% say they believe the function is to "lead disruptive innovations."
"Those are massive things," he said. "We're looking for big solutions to big problems, fighting in a ruthless world."
So, unsurprisingly, the report found that social media familiarity and usage remains high for both marketers and agencies, as it has been for several years ago. Consumers were also found to be more receptive to social media advertising: 46% say they've shared a product ad or information with friends on Facebook (up from 39% in 2017). Additionally, 63% consumers are willing to receive information from brands through social (up slightly from 62%).
This is despite a rise of privacy concerns on social media. Although scandals, such as Facebook's Cambridge Analytica data breach, have gained widespread attention, few marketing respondents have seen a decrease in their spend on social – only 9% of respondents said it had led to less spending.
Despite Facebook and YouTube facing backlash for an alleged lack of brand safety (and, in response, introducing an array of new tools, standards and initiatives to quell marketers' worries), only 6% say they've reduced spend in social or online video.
Capobianco said there was also an increasing familiarity and use of digital signage by agencies (agencies' familiarity with digital signage is at 54%, up from 42%, and its frequent usage is at 34%, up from 25%.)
"Out of home is probably more 'digital' than any other tactic," he said, meaning that although it is seen as a traditional medium, its gradual digitization is leading to increased capabilities for automation, day-parting and customization. And unlike phones, which have become "part of people's identities," OOH is a media that remains mass, even as it becomes more sophisticated, according to Levy.
There are some so-called "emerging" platforms that, in years past, made headlines as the "next big thing" in media but have tapered off in terms of awareness and use. Although familiarity with wearable technology remains steady at just over a quarter of both marketers and agencies, frequent usage is down to 1% for agencies and 3% for marketers (after peaking at 6% and 5%, respectively).
Voice usage is also low (6%), although 53% say they either currently have or are working on a plan for voice (29% have no intention to use voice, and 14% aren't sure). But there's still potential. "A third of all searches are voice-initiated," he said. "The platforms aren't yet there in terms of providing advertising-friendly environments. But I expect it will be significantly higher next year."
Interest in augmented reality has also waned. Capobianco pointed out that the intense interest in the "next big thing" is natural given the demand of the CMO role. But he said mediums such as AR and wearables suffer from issues of scale. "AR can work," he said. "But as a marketer, it's difficult for me to build AR, or to do something in AR without significant investment. It may become more scale-able if it's built into existing experiences. Snap, for example, is essentially an AR platform."