Corus signs a new podcast, brings it to radio
The network, which launched in June, will welcome popular Nighttime podcast in October.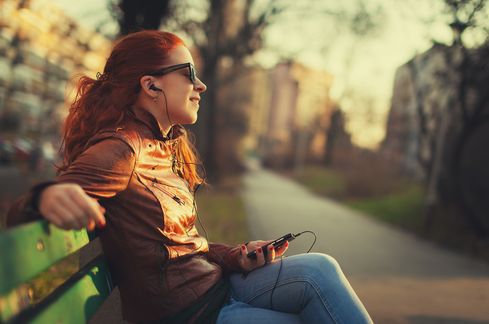 Corus Entertainment's CuriousCast Network will add popular true crime podcast, Nighttime, to its roster next month.
In addition to airing on the CuriousCast Network, the program is set to run on Corus-owned Global News Radio stations across Canada, beginning the week of Oct. 22. According to Corus, this is the first time a podcast has signed a national radio deal in Canada.
Stations airing the program include 640 Toronto, CHML in Hamilton, CFPL in London, CKNW in Vancouver, CHQR in Calgary, CHED in Edmonton and CJOB in Winnipeg.
Categorized as an audio documentary podcast, Nighttime has been hosted and produced by Halifax-based journalist Jordan Bonaparte since 2016.
It's the latest move in Corus' noticeable shift into the podcasting space since it first established the CuriousCast team in June.
According to Chris Duncombe, director of streaming and podcasting at Corus Entertainment, the choice to bring Nighttime to Corus was based both on the show's popularity and the insatiable appetite Canadians have for true crime.
"Nighttime is a show that has done very well with Canadian audiences in the past. It already has 59 episodes under its belt and it is a really great candidate for us to pull into the network," Duncombe told MiC, adding that the network is interested in broadening Nighttime's audience through its podcast and radio platforms.
According to Duncombe, the podcasting audience lines up with Corus' own primary demographic – 18 to 45 – with a growing percentage of women flocking to the medium.
"Things have changed in the podcast space in the course of the past year or so," he said. "We're certainly interested in finding some great programs that women are going to be interested in and being able to promote those."
In terms of advertising, Duncombe said the network does pre-roll and mid-roll ad insertions throughout all of its podcasts, and will provide endorsement opportunities on Nighttime, as it does for its other podcast programs.
Other programs on the network include The Ongoing History of New Music, The Lydia Steele Show and When Life Gives You Parkinsons.