Amazing Race Canada stays at the top: Numeris
The reality program was followed by America's Got Talent.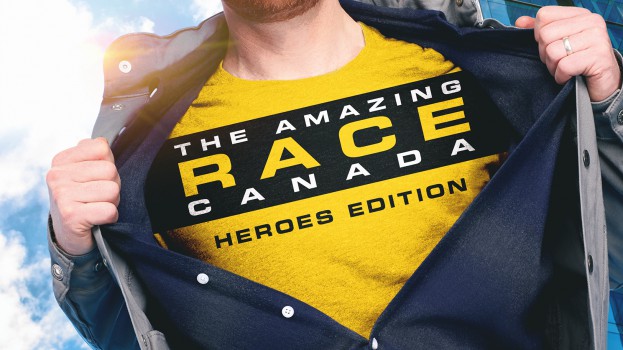 Amazing Race Canada hit the top of the national charts for the seventh week running, according to Numeris.
The CTV reality show pulled in an average minute audience of 1.9 million viewers for the week of Sept. 3 to 9. The program has seemingly regained its footing after experiencing a dip in viewership the previous week.
America's Got Talent found itself back in second place after a week at #3, garnering 1.49 million viewers.
It was once again followed by all three weekly broadcasts of Big Brother, which pulled in 1.43 million, 1.35 million and 1.31 million viewers each.
Both Race and AGT played well in most of the country's English-speaking markets. However, that wasn't the case in the Quebec market, with the long-standing top program, La poule aux oeufs d'or, being replaced by La rentrée TVA 2018, which drew 1.4 million viewers. Meanwhile, La poule aux oeufs d'or slipped to #4 with only 882,000 viewers.
Canada
1. The Amazing Race Canada on CTV Tuesday at 8 p.m.: 1.9 million viewers
2. America's Got Talent on City Tuesday at 8 p.m.: 1.49 million viewers
3. Big Brother on Global Sunday at 8 p.m.: 1.43 million viewers
4. Big Brother on Global Thursday at 9 p.m.: 1.35 million viewers
5. Big Brother on Global Wednesday at 8 p.m.: 1.31 million viewers
Montreal (Anglophone)
1. America's Got Talent on City Tuesday at 8 p.m.: 59,000 viewers
2. America's Got Talent on City Wednesday at 8 p.m.: 54,000 viewers
3. Masterchef on CTV Wednesday at 8 p.m.: 50,000 viewers
4. The Amazing Race Canada on CTV Tuesday at 8 p.m.: 48,000 viewers
5. CTV Evening News Weekend on CTV Sunday at 6 p.m.: 47,000 viewers
Quebec (Francophone)
1. La rentrée TVA 2018 on TVA Sunday at 7:30 p.m.: 1.40 million viewers
2. Special bloopers TVA on TVA Sunday at 7 p.m.: 1.03 million viewers
3. En direct de l'univers on SRC Saturday at 6:30 p.m.: 900,000 viewers
4. La poule aux oeufs d'or on TVA Wednesday at 7 p.m.: 882,000 viewers
5. L'expérience Messmer on TVA Wednesday at 7:30 p.m.: 729,000 viewers
Toronto/Hamilton
1. America's Got Talent on City Tuesday at 8 p.m.: 434,000 viewers
2. Big Brother on Global Sunday at 8 p.m.: 359,000 viewers
3. America's Got Talent on City Wednesday at 8 p.m.: 334,000 viewers
4. Big Brother on Global Wednesday at 8 p.m.: 306,000 viewers
5. Big Brother on Global Thursday at 9 p.m.: 301,000 viewers
Edmonton
1. The Amazing Race Canada on CTV Tuesday at 9 p.m.: 90,000 viewers
2. Big Brother on Global Sunday at 9 p.m.: 75,000 viewers
3. The Big Bang Theory on CTV Thursday at 9 p.m.: 72,000 viewers
4. Masterchef on CTV Wednesday at 9 p.m.: 67,000 viewers
5. Young Sheldon on CTV Thursday at 9:31 p.m.: 66,000 viewers
Calgary
1T. The Amazing Race Canada on CTV Tuesday at 9 p.m.: 71,000 viewers
1T. Masterchef on CTV Wednesday at 9 p.m.: 71,000 viewers
3. CTV Evening News Weekend Edition on CTV Sunday at 6 p.m.: 63,000 viewers
4. Take Two on CTV Thursday at 8 p.m.: 58,000 viewers
5. Trespass: Alberta's Rural Crime Wave on CTV Monday at 6:30 p.m.:56,000 viewers
Vancouver/Victoria
1. America's Got Talent on City Tuesday at 8 p.m.: 210,000 viewers
2. NFL Late Broadcast on CTV Sunday at 1:25 p.m.: 173,000 viewers
3. The Amazing Race Canada on CTV Tuesday at 8 p.m.: 160,000 viewers
4. America's Got Talent on City Wednesday at 8 p.m.: 141,000 viewers
5. NFL Sunday Primetime on CTV at 5:21 p.m.: 138,000 viewers