Wavemaker appoints new CEO
Kristie Painting takes over from Ann Stewart, who has left to pursue other interests, according to the Group M shop.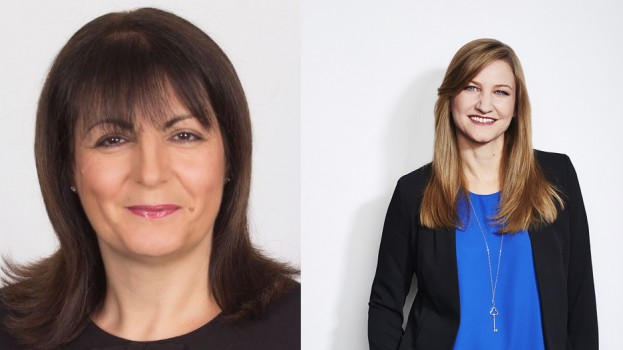 There's a new CEO at Wavemaker. Kristie Painting has moved from Bell Media to the corner office at the GroupM shop. She takes the reins from Ann Stewart, who, according to the agency, is leaving to pursue other interests.
Painting will oversee all aspects of Wavemaker's operations in Canada, while working closely with leadership from GroupM Canada.
While the new CEO does not have a lengthy agency background, she does arrive at Wavemaker with more than 20 years experience in the media field. She's spent most of her time on the sell side, starting at Toronto's Now Magazine and also holding senior sales roles with Yahoo and Olive Media. She's worked in sales for tech companies such as Google's DoubleClick and grocery coupon app Checkout 51. Most recently, she served as VP of digital sales and platforms and revenue management at Bell Media.
In her new role, Painting will report to Wavemaker global CEO Tim Castree.
Following the announcements, Stewart told MiC, "it's been five years of building and merging companies. I'm going to enjoy some time and think about what the future looks like."
When asked if she would consider another industry, Stewart says "change is in my DNA, and the skills I have obtained are transferable," she said. "But I love the media industry. I do love helping clients and people navigate this landscape."
She acknowledged that, over the years, the industry has faced many challenges, talent being one of them. "Finding and retaining good people is our biggest challenge," she said. "We are a service business and our front-facing people need to be the focus. As leaders, we need to train properly, pay properly and give them a chance to shine."
Stewart, who spearheaded the merging of former agencies MEC and Maxus into Wavemaker earlier this year, has been prominent in Canada's agency scene for more than 30 years. She's been in the GroupM family since 2005, first with Mindshare before moving onto Maxus, which she helped to launch.
"All I know is, I'm not done yet," said Stewart.
Wavemaker has boasted numerous high-profile account wins this year including KFC and Taco Bell parent co. Yum Brands and DanoneWave. The recent ComVergence report on new agency business in Canada found that Wavemaker brought in a total of US$18 million in new and retained accounts for the first half of 2018. It was fourth overall for the value of its new business, behind Carat, Touché and Dentsu Media.