RedTag.ca signs on as presenting sponsor for Serie A
The travel company will be featured prominently in TLN's broadcasts throughout the next nine months.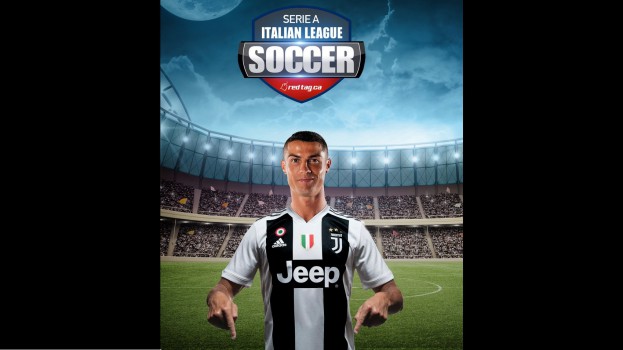 Telelatino Network president Aldo Di Felice says his company's investment in Serie A Italian League Soccer is already starting to pay off. The nine-month soccer season, which began five weeks ago, has scored eight broadcast partners, with the most recent being presenting sponsor RedTag.ca.
The travel company will be integrated into all of the season's upcoming live matches (of which there are more than 200), including 30-second TV spots, visual inserts and a spot on the game clock. It will also be incorporated into TLN's digital properties, with the brand advertising its services from vacation packages and flights to car rentals and hotels.
Joe DeMarinis, VP of sales and marketing at RedTag, told MiC that although RedTag has a history of sponsoring sporting events and broadcasts – it's activated with the Rogers Cup, the CFL and select clubs within the league, as well as the NHL – he's eager to up the brand's presence in the increasingly popular soccer scene.
"Soccer has become a much bigger part of the day-to-day in Canada," he said, adding that as Canada grows increasingly multicultural, professional leagues will gain more mainstream attention.
RedTag.ca also has a history with TLN, as it served as a sponsor for the International Champions Cup soccer tournament last year. "It was not really difficult to sell them on the idea of the Italian league, on more than just a three-week tournament," said Telelatino's Di Felice.
When the network regained the broadcast rights to the league (after six years of the games being broadcast on BeIn Sports), Di Felice said he knew there would be major interest from advertisers – but he's surprised at just how eager the response has been.
"Since we repatriated [the broadcast rights], the enthusiasm for it is way higher than it was six years ago," he said, crediting soccer superstar Cristiano Ronaldo, who made the sudden switch to Serie A from La Liga, for that uptick, as well as the recent World Cup. "Major tournaments like that tend to attract people who are just casual sports fans."
Other sponsors for the season include Pizza Nova, Monte Carlo Inn Hotels, Mitsubishi Automobiles, Hola Sun Cuban Holidays, Best Way Stone, Cucina Foods and Plaza Auto Group (a group of Kia, Hyundai and Subaru dealerships).
RedTag.ca worked directly with TLN on the deal, using its in-house sponsorship team.