Refinery29 makes its entry into Canada
The U.S.-based digital media company has tapped former Chatelaine EIC Carley Fortune as executive editor.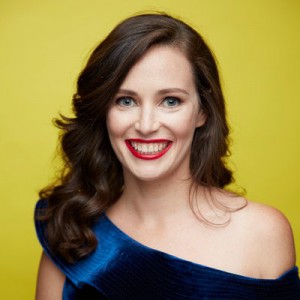 Female-targeted digital content company Refinery29 (R29) has confirmed to MiC that it will launch a Canadian edition of its site in early October.
The confirmation came one week after the company publicly posted a job ad seeking Canadian staff writers for the site. The exact date of the launch has not yet been announced.
The outpost will open in Toronto, with Carley Fortune (pictured right) brought on board to lead the Canadian team as an executive editor. Fortune was a former deputy editor at Chatelaine and had been promoted to editor-in-chief just two months ago (following a round of layoffs at Rogers Media and the resignation of former editor Lianne George).
In a statement emailed to MiC, Fortune said millennial women, the primary target for R29, is "an underserved audience" in the market.
Fortune will report to Christene Barberich, R29′s co-founder and global editor-in-chief. She will be responsible for creating new editorial and video content across fashion, beauty, wellness, politics and culture and growing the company's reach and audience in Canada.
R29 has not yet shared what its plans are for the remainder of its Canadian staff, including sales operations. The company's numerous global advertising options include display advertising, content creation and custom editorial and video, experiential and influencer marketing and social content.