How newspaper closures affect local coverage: study
Public Policy Forum explores the gaps in coverage, while MiC takes a closer look at dwindling ad options.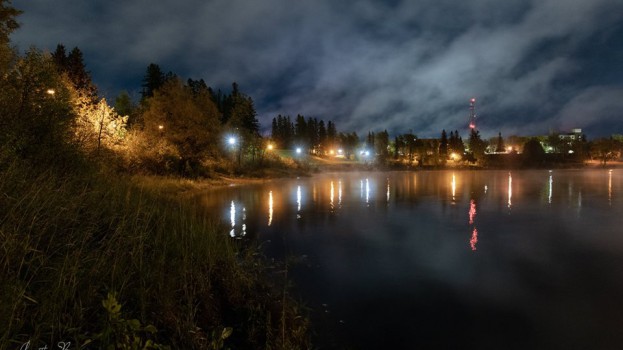 Are small communities reading less about their own civic affairs?
The results of a 10-year study by Public Policy Forum (PPF) have revealed that fewer stories about civic affairs are making their way into print. The study, called Mind the Gaps, was released Sept. 25 and found that since 2008, the number of articles in small communities covering legislatures, city halls and courts has been nearly cut in half. In 2008, the towns studied saw 6,278 articles about local affairs published; last year that total slimmed to 3,965.
The non-profit think tank has studied 20 small- and medium-sized communities across Canada, with representation from all major geographic regions in the country. Of the communities, eight had seen a newspaper closure in the past decade and 12 had not (although they may have seen circulation, publication or content decrease).
The work is part of PPF's mission to measure the impact of what it calls the "weakened economic state of the print news industry." The group previously brought forth a series of recommendations to the government to assist local news; the recommendations were not adopted.
It comes following a whirlwind year of print closures and reductions; this past June, Postmedia cut six community newspapers and converted another four to online-only. Last year, it also swapped and shuttered a number of publications – more than 30 in total – with Torstar. In 2017, TC sold its community papers in Atlantic Canada to the Saltwire network and put its 93 Quebec titles up for sale. Some continued to operate under new ownership while some have ceased publication.
Some of the affected communities still have local or nearby papers which have stated that they would take on local news for the affected areas. PPF's findings, however, show that coverage is dwindling.
Quality and quantity dropping
All areas of civic reporting have been affected equally; in 2008, the average edition of a print paper contained 0.9 legislature stories (nine stories out of every 10 weekdays), 0.8 court stories (four stories out of every five weekdays) and 2.4 city hall stories per day. Today, there are an average of 0.5 legislature stories per day, 0.4 court stories and 1.2 city hall stories.
In addition to the quantity of civic news decreasing, PPF's findings report that the quality and depth of the coverage is decreasing, based on numerous factors.
Between 2008 and 2017, there was a 7% reduction in the number of articles on civic politics that included opposing perspectives, a 6% reduction in articles that provided illustrative examples, a 4% reduction in pieces that included statistics or polls, and a 2% reduction in articles that provided historical context. However, 4% more articles contained direct quotes.
While PPF found that the proportion of local to provincial-level reporting stayed the same – it sat at 7% of total content, as it did 10 years ago – articles covering a wider geographic region were often filled with "more newswire reporting."
Fewer options for advertisers
Communities affected by print closures in the last two years included small towns like Portage La Prairie, Man., Pelham, Ont., St. Mary's, Ont., Saguenay, Que., and more.
Besides local coverage, the closure of print also means taking a major chunk out of the ad landscape. For many areas of the country, low populations correlate with little to no dedicated radio or TV stations, transit systems or even billboards to advertise on.
The problem, say politicians and publishers from those towns, is that there are still advertisers – including national ones – who still need a place to get the word out.
Rainy River with a population of 842, is situated in Northwestern Ontario and is closer to some U.S. towns in Minnesota than it is to larger Ontario communities such as Kenora or Thunder Bay. Two years ago, the town's only paper, the Rainy River Review, ceased publication. Publisher Jim Cumming told MiC that the paper had previously been a popular advertising medium for the area's surrounding automotive industry, which helped it weather the storm of falling ad sales for several years. When the provincial and federal government made a move to cut ad spending on the print medium, Cumming said the paper could no longer handle the instability, resulting in its closure – and the loss of one of the local auto industry's most convenient platforms.
"The government is now putting a lot of capital into digital and social media, Google and Yahoo," said Cumming. But for Rainy River – and other similar rural communities – the rise in spend on digital and social doesn't match up with the demographic, which tends to be older. "We know that not a lot of [our readers] regularly use social media."
His estimations on the demographics of his town are corroborated by Statistics Canada. According to a 2017 study, small and medium population centres often have a large share of seniors, and have fewer people between the ages of 15 and 29 than the rest of the country (17% in rural areas versus 20% of the entire country).
Another northern Ontario town, Kapuskasing, recently lost its only print news source, The Northern Times, in Postmedia's June cuts. Alan Spacek, the town's mayor, told MiC in small communities like his, "that kind of traditional media is especially important."
Spacek noted that without the Northern Times, no billboards in sight, no public transit and no TV stations, Kapuskasing's only major avenue for advertisers is a radio station owned by B.C.-based Vista Radio.
And, he noted, it's not just the "mom and pop" stores that need that media. National advertisers such as Shoppers Drug Mart, Tim Hortons and Walmart are all located within the town, and are now "competing for ad space" on the radio station. Spacek said this kind of profile is "typical" for small Ontario towns like his, or Petrolia and Kirkland Lake, which also lost their print papers.
Postmedia had previously handled flyer distribution for the town, but a spokesperson confirmed that it is no longer producing flyers in addition to the paper.
Those advertisers can always take to digital and social, but Spacek said that poses a problem.
"Certainly, we are typical in terms of demographics in a northern community," he said. As of the 2016 census, the town's median age is 47.2 (compared to Ontario's median age of 41.3) and 22% of its population is over the age of 65 – well over the provincial percentage of 16.7%. Just over one-quarter of its population is in the 20 to 44 age group, compared to 32% of Ontario's population.
While it's not unheard of for Baby Boomers and the Silent Generation to use social and digital media, Spacek said based on its demographics, traditional media would normally play a more vital role.