Canadian work leads to a global win for Mindshare
The agency's AR work with Ford and Snapchat earned it a Gold prize at the Mobile Marketing Association (MMA)'s Smarties Awards.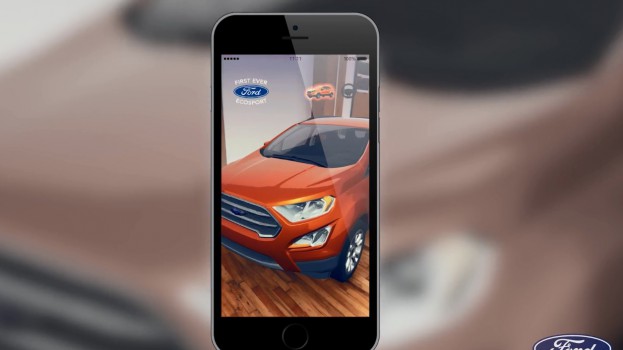 Mindshare took home its second consecutive Agency of the Year title, given out by the Mobile Marketing Association (MMA) at its global Smarties Awards this week in New York.
The GroupM agency also took home 16 awards at the show. Of its three Gold awards, one came from work in Canada. Mindshare North America also won three awards in the North American Smarties, with wins in the categories of voice, messaging and marketing with a mobile gaming environment.
The Canadian campaign that brought Mindshare its golden glory was in the VR/AR category. The Ford EcoSport "AR In-Car" campaign, which aimed to market the car to millennial drivers, used Snapchat's AR technology to create a virtual tour of the car. It was fuelled by insights that showed fewer Canadians had visited dealerships, thus prompting a campaign that didn't require a dealership.
The activation resulted in 2.2 million impressions and reached one million unique users within a day. Eventually, the target audience was extended to include people older than 25.
Other winning campaigns for the global included work for Doritos, Rexona, Uniqlo, KFC, Pepsodent, Nestle and more.
The only other Canadian winner of the night was Samsung Canada, which won a silver in the Innovation category for its work with Essential Accessibility for its work on enhancing digital experiences for users with disabilities, using eye-tracking technology to navigate mobile interfaces.
Mindshare's Agency of the Year award comes following its top ranking on the MMA Smarties Business Impact Index in April. The Index ranks agencies based solely on their mobile-first campaigns.