Carol Cummings on redefining what makes a hit
For the first time ever, Media Experts didn't identify any hits in its annual TV predictions.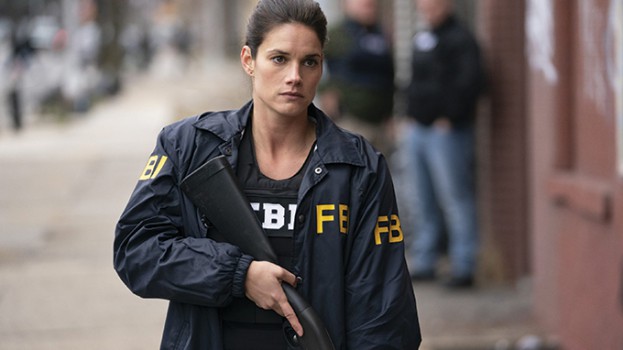 Pictured: Global's FBI, among the numerous action-dramas that Media Experts predicts will survive, but might not thrive.
Carol Cummings, former director of broadcast solutions at IPG's Media Experts, has just wrapped up another round of fall TV predictions with the agency – and she isn't feeling particularly enthusiastic about this year's slate.
Cummings, who has been at Media Experts since 1996, has continued to work part-time since announcing her "semi-retirement" in May (Nathalie Dupont has since assumed Cummings' former role). She continues to be an integral part of the team that works on the annual predictions, which speculates on the viability of new shows on conventional networks (categorizing them as "hits," "survivors" and "misses").
Media Experts established the tradition in 1998. Its annual prediction list involves a gathering of eight buyers and planners from the agency's TV team in both Montreal and Toronto, who each review the new shows and then collaborate, comparing trends on ratings, cancellations and audiences. In the end, the team puts each show into different classifications to create a guide for advertisers.
Last year, the ratings struck an 81% accuracy rate, according to the agency.
It also issues a "report card" of the top 20 programs from the last year across all networks based on viewership data. For last year's report card, some of the new shows made waves – Young Sheldon on CTV took second place, while The Good Doctor, Roseanne and Station 19 also landed in the top-10 (fourth, fifth and ninth place respectively). This season, however, Cumming says the new shows may not make as much of a splash.
For the first time in 20 years, Media Experts did not classify a single new fall show as a hit.
Before now, the agency has always spotted a few potential hits likely to resonate with Canadian audiences – such as This is Us, Young Sheldon and The Good Doctor.
"You know how when you watch a program and it has that 'wow' effect, that you just know it's going to be a hit in your gut? We didn't find that with any of the shows this year," Cummings reveals to MiC.
While conventional TV ratings are showing subtle declines, Cummings says it might not be best to measure popularity in terms of actual ratings anymore, but rather the share of the timeslot that the show takes.
"We might have to redefine what a hit is," she says. "Some, we think, are going to do quite well, like The Rookie, FBI [and] New Amsterdam  – those are the three that kind of stood out to us. But I honestly can't say that they'll be hits." She adds that the lack of standouts may have to do with this season's shows appealing to a smaller audience, such as fans of a particular actor (like Rookie star Nathan Filion, who formerly starred on Castle, or New Amsterdam lead Ryan Eggold, who previously led The Blacklist).
"I think there are a lot of Castle fans out there that will definitely tune in [to The Rookie], but again, it's just another cop show," she says, adding that the season is lacking the new and different.
She does, however, see some potential for The Rookie, which she says has a good plot, cast and even a few stars that could draw an audience.
The agency's predicted misses mostly comprised of comedies. Titles Media Experts predicts may be on the chopping block include The Neighbourhood, I Feel Bad and The Cool Kids.
"Everybody's looking for the next Big Bang," she says of the smash hit that will be calling it quits in 2019 after 12 seasons. One of the hottest shows of the decade, Big Bang Theory was a CTV staple, garnering millions of viewers each week – 3.93 million for its finale in May.
"I think it's tough for a comedy to make it. It has to be really good to stay there," she says, suggesting that the show's offshoot, Young Sheldon, is the most likely to carry the torch.
Predictions aren't necessarily set in stone, however. Cummings says that shows she didn't even think would last past the first commercial break, ran longer than anticipated. She uses the example of Kevin Can Wait, an American sitcom starring King of Queens actor Kevin James, which went on to a second season (but was ultimately cancelled). Last year, it also classified City's space comedy The Orville as a miss, although it is set to return in the fall. It also panned The Indian Detective on CTV, which is not yet confirmed to return, but has not been officially cancelled.
In addition to the predictions, Media Experts also uses AMA data to rank the various Canadian specialty channels.
Using the key metric of AMAs in the 25 to 54 demographic, Corus took the biggest audience share at 48%. That was followed by Bell Media at 38%, Rogers Media at 12% and CBC with 2% (CBC operates only one specialty channel, the CBC News Network).
Although Rogers boasted the smallest audience share of the "big three," one of its networks took the highest overall AMA: Sportsnet has an average of 48,300 people (age 25 to 54) watching at any given minute. It was followed closely by another sports network, Bell's TSN (45,500). Sports were a major step above other networks in terms of audience; third-place finisher W Network had an AMA of 29,100, fourth-place History took 28,500 and Showcase rounded out the top-five with 28,000.