MediaTonik expands its offering, makes key hires
The company has recently opened a Toronto office and made its foray into print and sponsorship.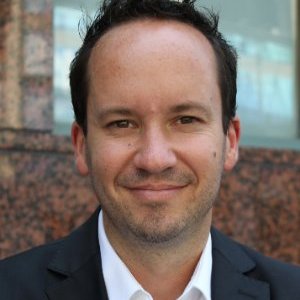 Montreal-based advertising network MediaTonik has expanded its offering, opening an official Toronto office and launching two new divisions.
Initially established as a digital-first rep house earlier this year, MediaTonik has now expanded to include both print and events in its offering.
Co-founder Guillaume Bédard (pictured) told MiC the time came to expand both its footprint and its offering following several big wins over the summer – a total of 14 new mandates, says Bédard.
It's hired Alexandra Simpson, formerly of Postmedia, as its first full-time rep for the Toronto market. Simpson will specialize in marketing MediaTonik's Quebec offering, which Bédard says is a unique challenge – one that takes someone with heavy knowledge of Toronto's ad scene.
"For us, the Montreal and Toronto markets are two distinctly different markets. We approach them in two distinctly different ways," he says. "In Toronto, our vision is to be a one-stop shop for buyers and advertisers who want to reach Quebec, especially through premium publishers. They're going to buy Facebook, Google, maybe even Quebecor, through their own team, but if they want to specialize in Quebec premium publishers, they go to us."
In Quebec, while MediaTonik also serves as a rep house, Bédard says the company plays the role of advisor for many publishers. "One of the biggest gaps we've seen in the market is the lack of transparency for publishers. The feedback we get from them is that publishers understand that their inventory is monetized, but they're not sure where a lot of [the revenue] is going. A lot of what we're doing is helping them try to understand the entire digital ecosystem."
To help publishers through the digital landscape,  it's hired Karine Giasson as director of ad operations and programmatic. Giasson, formerly an ad operations director at Cogeco Media, will play a key role in support for publishers as they make decisions related to their digital and programmatic ad operations.
It's also hired Manon Boudreau as an account director for local sales in Montreal.
MediaTonik will now also represent some publications' print advertising in both the Quebec and Toronto markets. While Bédard says it marketed itself as a digital-first network upon its establishment because of the company's digital expertise, the intent was never to pigeonhole itself as an exclusively digital operation.
"Most of our publishers were digital-only," he says. "But for us, the vision has always been a multi-platform network."
Part of being multi-platform also means branching out into sponsorship, which he says are an increasingly vital part of multiplatform advertising campaigns. MediaTonik's reps will connect advertisers and media buyers with sponsorship opportunities for Quebec-based events such as award shows and conventions.
The first print publications on MediaTonik's roster are VéloMag, Québec Sciences and Géo Plein-Air, plus the entire print catalogue of Quebec-based Réseau Sélect, which includes 141 weekly newspapers (representation in the Toronto market only). The first event it will handle sponsorship sales for is Les lauriers de la gastronomie, a high-end awards show which Bédard says is "the Oscars of the culinary world" in Quebec.