Few brands are confident in their abilities to generate insights: study
Plus, many marketers say they're plagued by "blind spots" in the digital media landscape, making it difficult to prove ROI.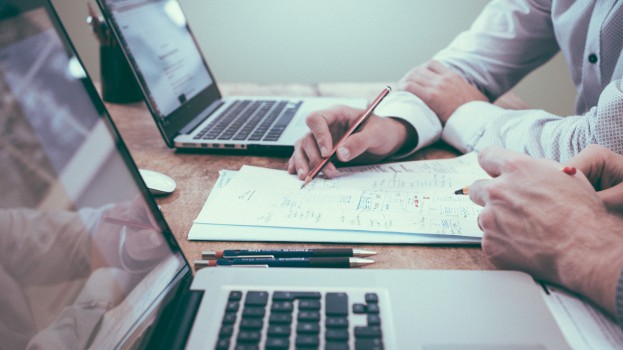 A new North American study by Kantar shows that there may be a disconnect between how brands and agencies view their long-term strategies, especially when it comes to performance, measurement and attribution.
The fifth annual Getting Media Right study by Kantar surveyed 500 professionals, mostly from agencies, along with some from brands and media companies.
Most marketers in the report feel there are a number of "blind spots" in the digital media landscape, which makes it difficult to prove ROI. Eighty-four percent of them agreed that it's tough to assess digital performance, given issues such as "walled gardens."
Another issue that plagues marketers is inconsistency in measurement across mediums. For example, 82% of marketers measure the success of linear television mostly through reach and frequency, while only 42% say they use brand effectiveness as a success measure and 40% use ROI or sales metrics. Meanwhile, for mobile apps and ads, 53% of marketers say they use both reach/frequency and ROI for how they measure effectiveness. Online ads (desktop) are also almost equal for reach and ROI (61% and 60% respectively).
The report also found that between long-term strategies, integration of data and proving ROI, agencies and marketers have varying degrees of confidence in their abilities.
For example, 74% of agencies and 73% of publishers are confident that their respective organizations have the correct balance between long-term brand-building and performance marketing.
Not so for brands – just over half (52%) of brands said they were confident they had the correct balance.
Many within the industry believe better ROI measurement is needed. Collectively, only 56% of marketers measure most or all of their brand activities. Just over one-third (37%) say they measure "some" activities, and 7% measure none.
Most marketers agree that data is necessary – 94% identified data integration for campaigns as a "must-have" (as opposed to the 6% who identified it as a "shiny new object"). When it comes to the confidence that they can turn that data into something useful, however, answers varied across brands, agencies and publishers. From brands, 40% of respondents feel "somewhat confident" that they can create useful insights from integrated data; only 9% feel "very confident."
Sixty-one percent of agencies are somewhat confident in their ability to generate insights and 16% are very confident (this is up slightly from last year as well; 53% were somewhat confident and 13% were very confident). The most confidence came from the publisher side; 68% registered as somewhat confident and 15% as very confident.