Sportsnet makes a major update to its OTT offering
Sportsnet Now's new "plus" tier will feature access to more than 500 additional games.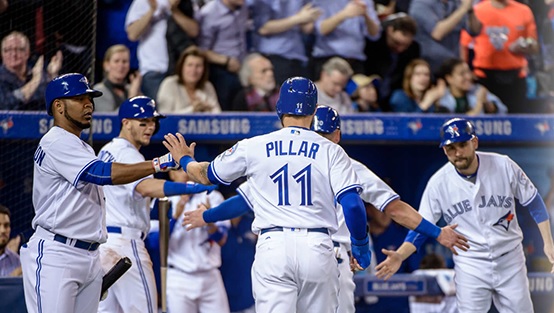 Rogers Media-owned Sportsnet has unveiled a major update to its Sportsnet Now app.
The company has added a new "plus" tier to Sportsnet Now. Sportsnet Now+ (SN Now+), which became available Oct. 11, is available directly to consumers for $27.99 per month.
The major upgrade on the "plus" tier is that users will not be limited by "blackouts" on the network. Bart Yabsley, SVP of sports and entertainment partnerships and content distribution at Rogers Media, explained: "If you're a person in Toronto and you want to watch a Canucks regional game, that's on our Pacific feed. Normally you wouldn't be able to, but with this you're able."
The service will give users a chance to access all the games they possibly can without being limited by broadcast or play schedule. "There's quite a number of times that because of the scheduling of the leagues, we have more events than we can broadcast." He said the update will give consumers more choice over what they watch.
The original SN Now tier will continue to include feeds from Sportsnet's regional channels (Ontario, East, West and Pacific), Sportsnet One and Sportsnet 360. In light of the new product, the price of SN Now has been reduced to $19.99 per month, and is available to current Sportsnet cable, satellite and IPTV subscribers for free.
Yabsley told MiC that Sportsnet's strategy is to treat SN Now and SN Now+ as a completely different entity from its TV product, rather than an extension. "The linear product with a 'TV Everywhere' extension is our bread and butter," he said. "We love that relationship and it generates a lot of revenue for us. But this is a digital-only product. The target for this one is not the BDU customer. It's the cord-never, and we recognize that there's a segment out there that exists and we want to serve them."
While Sportsnet does not reveal its Sportsnet Now subscriber numbers, a rep confirmed that subscriptions to the app have grown by 25% between September 2017 and September 2018.
Yabsley said when Rogers Media looks at innovating the product, it will take a strategy of content first, rather than technology. "What drives the business is the games," he said, noting that without the blackout restrictions, users will have access to more than 500 additional games. "We're going to look to acquire even more additional content. It's more about that than features and functionality."